RBC Heritage begins Monday at Harbour Town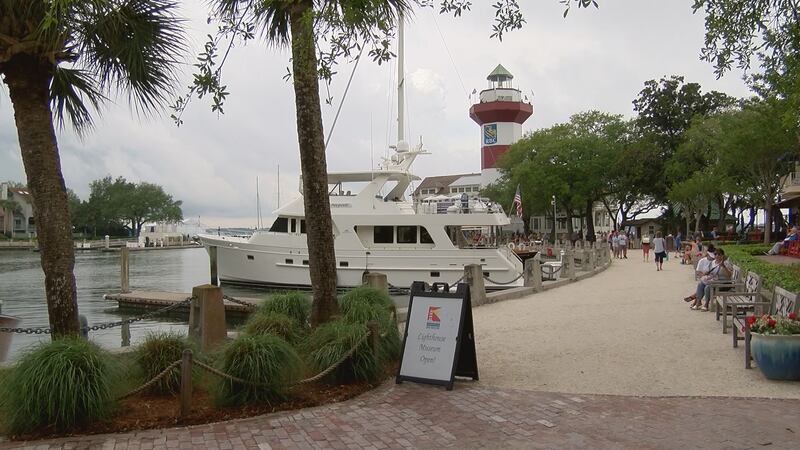 Published: Apr. 10, 2023 at 5:07 AM EDT
HILTON HEAD ISLAND, S.C. (WTOC) - The RBC Heritage begins Monday on Hilton Head Island at the Harbour Town Golf Links.
Even though the RBC Heritage is back for its 55th year, there are some changes to know about.
This year, the PGA tour announced the RBC Heritage will be among three other tournaments to have elevated purses and guaranteed appearances by some of the tour's biggest players.
And with new players comes new spectators. Tournament organizers say the event has sold out earlier than it ever has.
Leaders are stepping things up this year, saying they want a great experience for everyone who comes to watch.
"The experience is going to be five Saturdays this year. We know where we are and what we can maximize with capacity. So, it's the fact that the week's going to be spread out this year and it's going to be an exciting week," said Tournament Director Steve Wilmot.
If you are planning to go out Monday, he Pro-Ams tee off at 11:30 a.m. That's when professional and amateur golfers compete against each other. The tournament's website says the course will be closed to spectators.
Many are expected to come from across the country and stay in area hotels and use local businesses. Organizers of the event say on top of the 1,500 volunteers that help put on the event, it's all hands on deck around the island.
"There's a lot of things that happen before our spectators even get here so it's a community effort in pulling this off before they get down here and go, 'wow how did this happen.'"
Gates open at 7 a.m. until 5 p.m. Once you get there, you'll have to show a ticket on your phone to get in. At that point, you'll get a ticket to wear around the grounds.
You can bring your phone in, but it must be on silent at all times.
Copyright 2023 WTOC. All rights reserved.