Amber Alert issued for missing 15-year-old boy from Ohio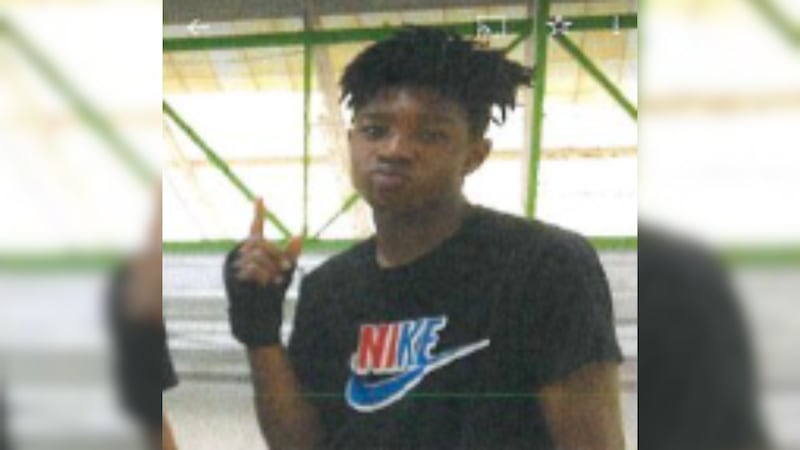 Published: Jun. 24, 2023 at 3:15 PM EDT
|
Updated: Jun. 24, 2023 at 3:21 PM EDT
CLEVELAND, Ohio (WOIO/Gray News) - An Amber Alert has been issued for a 15-year-old boy from Ohio.
Police reported Keshaun Williams was last seen by his mother June 17 in the 5700 block of Fleet Avenue. He didn't return home after attending a house party and was reported missing to law enforcement Tuesday.
The Cuyahoga Emergency Communications System said the teenager was possibly kidnapped and spotted Friday at 2:50 p.m.
Williams' mother, Sheric Snowden, has been posting missing flyers and searching for her son. After receiving several unsettling tips that he may have been kidnapped, the family told WOIO they urged police to initiate the Amber Alert on Saturday.
Snowden says her son called her from the party, and she thought he was headed home.
"He was like, 'Mom, I'm happy to hear your voice. You want me to come home?' I said, 'Yes, come home right now.' I worked the graveyard shift, so I dozed off," she said.
A few hours later, Snowden says Williams made a disturbing call to his aunt.
"My sister said he called her at 1 a.m., and she couldn't make out what he was saying. He was just talking all over the place," she said.
Snowden cried as she made a public plea for her son.
"Please let my child come home. My child is a good kid. He goes to church every Sunday. That is the only child that I have. I just lost two brothers to violence. That's all that I have. Can you please return my child, let my child go? Keshaun, if you are able to see this, 'Mommy loves you. I need you home. I just want to hug you. Please come home,'" she said.
Wiliams is described to be a Black male, 5 feet and 7 inches tall and weighs about 130 pounds, with black braided hair and brown eyes. Police say he was last seen wearing black jogging pants, a T-shirt and red Jordan shoes.
Anyone with information on Williams' whereabouts is urged to call 911 or the Cleveland Division of Police at 216-623-5400.
Copyright 2023 WOIO via Gray Media Group, Inc. All rights reserved.