Inappropriate? Rincon Subway sign pokes fun at recent sub implosion near Titanic wreckage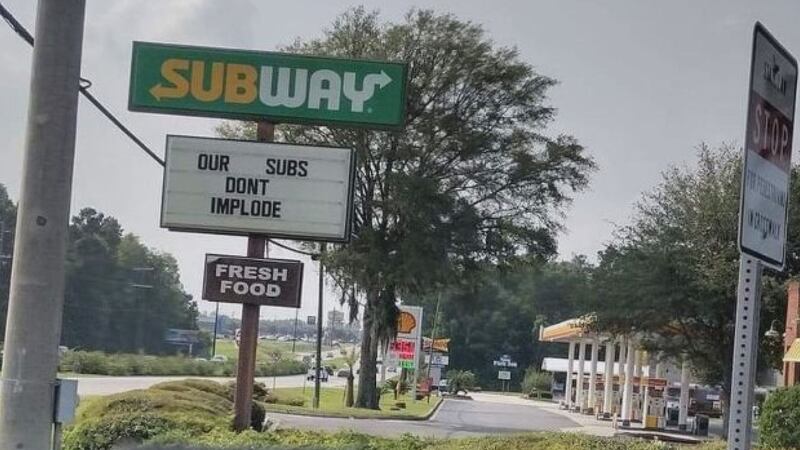 Published: Jul. 3, 2023 at 10:49 AM EDT
|
Updated: Jul. 3, 2023 at 11:06 AM EDT
RINCON, Ga. (WTOC) - A recent phrase added to the Subway sign in Rincon sent social media into a frenzy.
On the sign, visible from Highway 21, it said, "Our subs don't implode." Presumably in reference to the recent sub implosion that killed five people near the wreckage of the Titanic.
WTOC has received several messages and comments in reference to the sign saying it was in poor taste.
A post on Reddit has thousands of comments, with many posing the question of how soon is too soon?
WTOC contacted the Subway and a store manager said the sign was removed and no further comment would be made.
Copyright 2023 WTOC. All rights reserved.