Around 50 million Americans traveling after Fourth of July holiday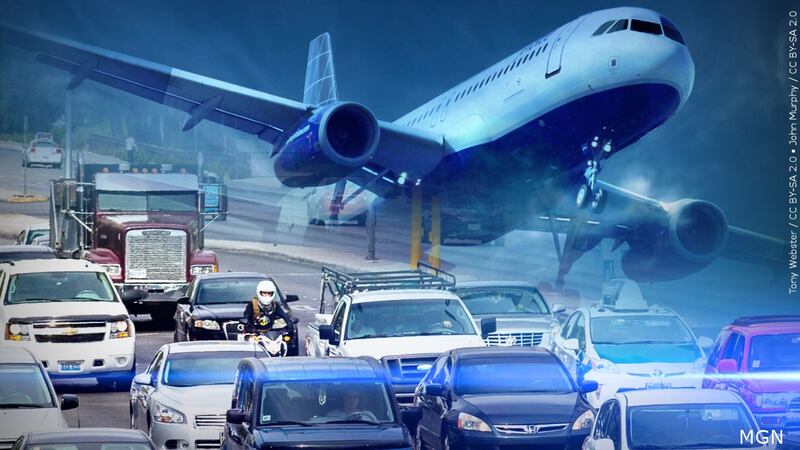 Published: Jul. 5, 2023 at 6:17 AM EDT
SAVANNAH, Ga. (WTOC) - AAA predicted over 50 million Americans would travel over 50 miles from home over this holiday period, up from around 48 million people last year.
It'll be a few days before we get the final numbers on how many people traveled, but we do know lots and lots of people are expected to head home Wednesday.
AAA says that the worst time to travel home Wednesday will be between 2 p.m. and 6 p.m., and the best time to head home is anytime before 2 p.m.
The good news is, we've passed peak travel time in Georgia as far as the roads go.
WTOC caught up with some travelers who said that despite all the traffic in the area, things have at least been moving smoothly, but they're also making sure they have a plan in place to make the trip as stress-free as possible.
"Take my Dramamine. You have to be mentally prepared. Plan for pit stops," said Olga Nelson and Pat Service who were traveling through Savannah.
"We had one change of clothes and one suitcase for last night so when we stopped, we didn't have to drag everything out," said Pete and Connie Taylor who were traveling from Virginia.
Those traveling had lower gas prices this year.
Gas prices over the last couple of months have stayed steady, but if you compare it to last summer, the change is very noticeable.
According to AAA, in Georgia, the average price of regular gas this time last year was $4.30 but this year is $3.20.
The change is even more drastic when you consider diesel. A gallon of that was $5.43 in Georgia this time last year. Now, the average is $3.70.
The majority of people that were expected to travel over the holiday period were driving, and lots of them are expected to return home Wednesday.
"I really don't feel like I look until I need gas, and then I'm sitting here and I'm like, this is horrible, and then that's kind of the point that I start paying attention and wanting to budget a little harder," said Elexis Price who lives in Savannah.
"I haven't been paying a whole lot of attention to it. It fluctuates at home, it'll be down 20 cents, it'll be up 20 cents," said Chris Seese who is traveling to Tennessee.
Gas prices falling has a lot to do with the lower cost of oil.
Copyright 2023 WTOC. All rights reserved.