Savannah Bananas bobblehead unveiled by National Bobblehead Hall of Fame and Museum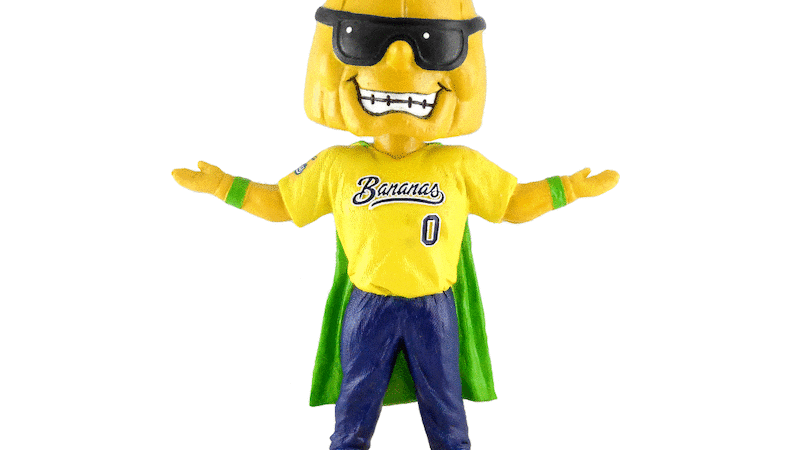 Published: Jul. 14, 2023 at 4:00 AM EDT
SAVANNAH, Ga. (WTOC) - The National Bobblehead Hall of Fame and Museum has unveiled the first Savannah Bananas Bobblehead.
The officially licensed bobblehead is limited edition and features Split, the Savannah Bananas mascot.
The Split bobblehead stands on a banana-shaped base bearing his name with the Savannah Bananas' logo. He is also wearing his trademark sunglasses, has his arms outstretched and is wearing a yellow #0 jersey with a cape.
"We're excited to be offering the first Savannah Bananas bobblehead for all of the Bananas' fans across the country," National Bobblehead Hall of Fame and Museum co-founder and CEO Phil Sklar said. "Bobblehead and baseball are a perfect combination, and we know fans of the Savannah Bananas are going to love this new bobblehead."
"The first ever Bananas bobblehead will be our iconic mascot, Split, and I can't think of a better way to introduce our King of Potassium to the world!" said Jared Orton.
Each bobblehead is individually numbered and are only available through the National Bobblehead Hall of Fame and Museum's Online Store.
They are expected to ship in October and cost $30 each plus a flat-rate shipping charge of $8 per order.
Copyright 2023 WTOC. All rights reserved.