2nd man arrested in connection to downtown Cleveland shooting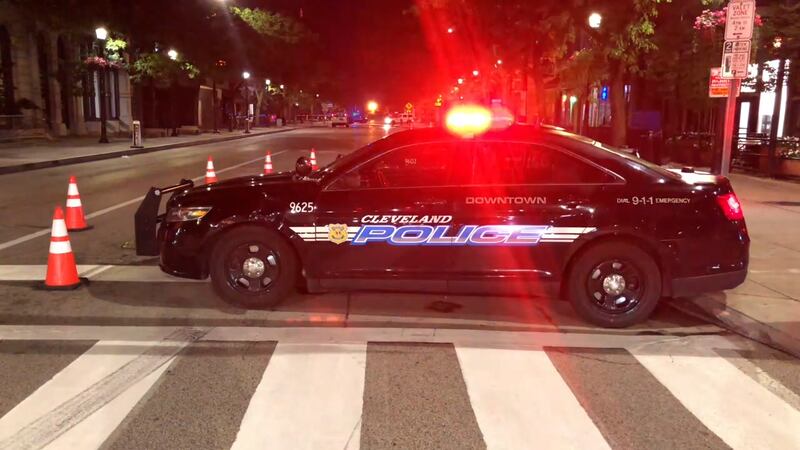 Published: Jul. 16, 2023 at 10:05 AM EDT
|
Updated: Jul. 16, 2023 at 11:03 AM EDT
CLEVELAND, Ohio (WOIO/Gray News) - A second person has been arrested in connection to last week's mass shooting in Cleveland, Ohio, that injured nine people, WOIO reports.
Cleveland Police Sgt. Jennifer Ciaccia confirmed an arrest warrant was issued on June 15 for Kevin Raul Del Valle-Salaman, 24.
Lorain Police arrested Del Valle-Salaman on the same day, Ciaccia said.
Del Valle-Salaman is facing nine counts of complicity to commit murder, all first-degree felonies, according to Cleveland Municipal Court documents.
The arrest comes after a judge set a $9 million bond for 25-year-old Jaylon Jennings, who was arrested on July 11 by Cleveland Police and U.S. Marshals.
According to Jennings' arrest warrant, he saw several of the victims inside Rumor Bar & Lounge and "purposely attempted to cause the death of nine individuals by intentionally retrieving a firearm."
According to Del Valle-Salaman's arrest warrant, he drove the Kia Sportage used to transport Jennings and a third man, who remains unknown, to a parking lot near W. 4th Street.
Cleveland Police said the trio then entered Rumor Bar & Lounge, where they saw a group of people leaving.
Jennings then got the gun, which police say was a 9 mm, from the trunk while Del Valle-Salaman and the third individual waited in the parking lot, the warrant says.
Del Valle-Salaman then drove Jennings and the unknown man away from the shooting location.
Copyright 2023 WOIO via Gray Media Group, Inc. All rights reserved.