Changes to social media making it harder for government agencies to post updates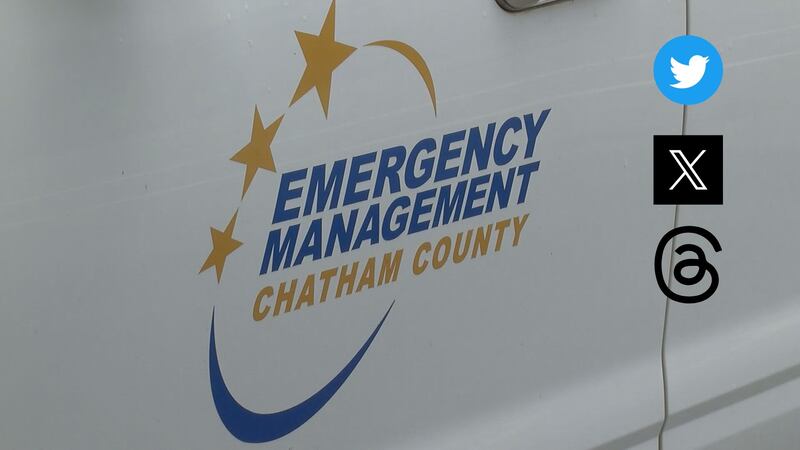 Published: Jul. 25, 2023 at 6:18 AM EDT
SAVANNAH, Ga. (WTOC) - Communication from public officials is critical in situations where safety is concerned, but a changing social media landscape can present challenges for agencies trying to get a message out to the public.
The director of Chatham Emergency Management Agency (CEMA) says Twitter, which is now known as 'X', was the first social media platform that they were on and that it completely changed the game for them in terms of getting public safety messages out quickly and efficiently.
But ever since Elon Musk took over the platform in October, CEMA Director Dennis Jones says the way they get information out on the platform has been cause for concern.
One element of that is paid verification. Organizations used to be vetted by a team and given a verification checkmark to prove they are who they say they are- now users can pay $8 a month for verification, which critics say has essentially defeated the point of verification at all and opened the door to false impersonation.
The way social media site's algorithm works has also changed- and if you follow someone, that doesn't mean you'll see their tweets as soon as you open the app.
"The issues associated with what's happening with Twitter right now, it affects everybody. So everybody understands you know, some of those challenges. So we're still using Twitter. We want to make sure that information gets out there, but we realize that it's not the most reliable or most effective way of getting information out," Jones said.
Jones says if you have any questions about whether a CEMA account is real or fake, you can always call to find out. But usually their handles on social media are @ChathamEMA.
They're currently on Facebook, Twitter, and YouTube, and could eventually be on the new platform, Threads. Jones says that that's a decision that will come with time.
Threads has been around for a few weeks and already has tens of millions of daily users.
But because Threads is still so new, they want to make sure that there's community demand for them to use it, before setting up any accounts.
Part of that is because of regulations they have follow at a public agency.
According to reps from Chatham County, they have to archive all of their social media posts so that if someone sends in an open records request, they can produce that information.
Chatham County says that they don't currently have that ability with Threads. However, if that becomes available and there's enough public demand, they could start utilizing the platform.
"We take a systematic approach in looking at the discovery phase, is what I consider it. So we're evaluating what that looks like, how we need to adjust internally if we decide to use that platform, is there a demand for it in our area, and looking at ways that we can improve the process a little bit better because our focus is to maximize that information exchange," Jones said.
You sign up for a Threads account through Instagram and it'll actually import the people you follow. We here at WTOC are also on Threads, you can follow us @wtoc11.
Copyright 2023 WTOC. All rights reserved.