More of THE News coming to WTOC this fall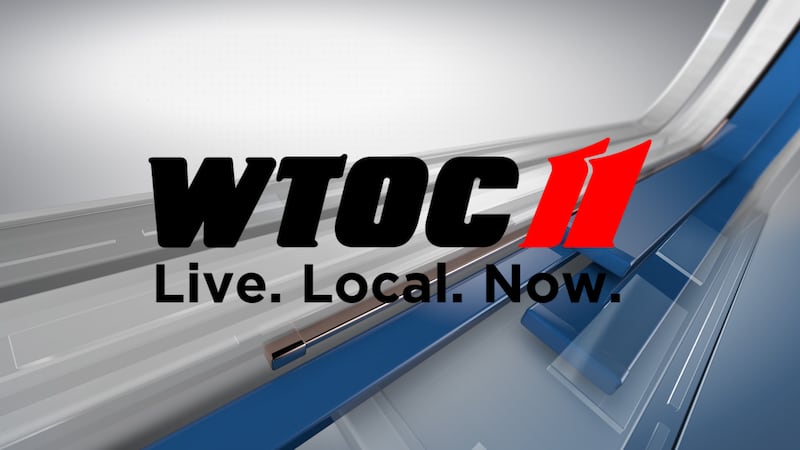 Published: Jul. 26, 2023 at 11:37 AM EDT
SAVANNAH, Ga. (WTOC) - WTOC has announced THE News is expanding this fall.
WTOC's THE News at 3 p.m. will launch on Monday, Sept. 11, allowing us to be the first on the air in the afternoon.
"WTOC is always looking for ways to better serve our community. Adding THE News at 3 p.m. provides WTOC's viewers another way to get the news, First Alert Weather, and safety information they need, when they need it," WTOC Vice President/General Manager Marsha Fogarty said.
"WTOC is committed to bringing our community the content that they are looking for, when they are looking for it," WTOC News Director Bari Soash said. "WTOC strives to provide quality journalism at all hours of the day and night, and we are excited about launching a newscast in the afternoon to reach those who may not have the ability to join us in the early evening."
WTOC's THE News at 3 is anchored by Sam Bauman. He joined the WTOC team in 2019 and has co-anchored THE News at 5:30 p.m. Bauman excels at telling community-oriented stories and is excited to bring you more news Monday-Friday.
"Offering a newscast at 3 p.m. gives us yet another opportunity to share vital information to the viewers in our community and a space to showcase the stories that matter most. That's always something I take great pride in being part of," Bauman said.
Chief Meteorologist Dave Turley will join Bauman on WTOC's THE News at 3. Turley brings over 20 years of meteorological experience, joining the WTOC team in June of 2000. He has led the community through countless severe weather events including tornadoes and hurricanes.
"Weather is such an important part of our community. With news starting at 3 p.m., I'll be able give everybody an extra heads up on how the weather may impact your day," Turley said.
WTOC's THE News at 3 p.m. will air live Monday through Friday on WTOC, WTOC+ and the WTOC news and weather apps.
This is not the only change to WTOC's fall lineup. InvestigateTV+ will air at 3:30 p.m. directly following WTOC THE News at 3 p.m. and leading into WTOC's market-leading evening newscasts.
InvestigateTV+ will showcase groundbreaking investigations featuring Gray's award-winning InvestigateTV unit, plus consumer, health and original content curated from Gray's 113 local markets.
The announced lineup changes will replace WTOC's Afternoon Break.
About WTOC:
WTOC is the Gray Television-owned CBS affiliate in Savannah, Georgia, servicing 20 counties in the South Georgia Coastal Empire and three counties in the South Carolina Lowcountry. WTOC was the first television station to sign on in the market with call letters that stand for "Welcome To Our City." Its dedication to delivering "THE" News and First Alert Weather along with its commitment to community has established WTOC as the dominant leader in the market.
Copyright 2023 WTOC. All rights reserved.