Savannah restaurant workers asking for pay raises, other benefits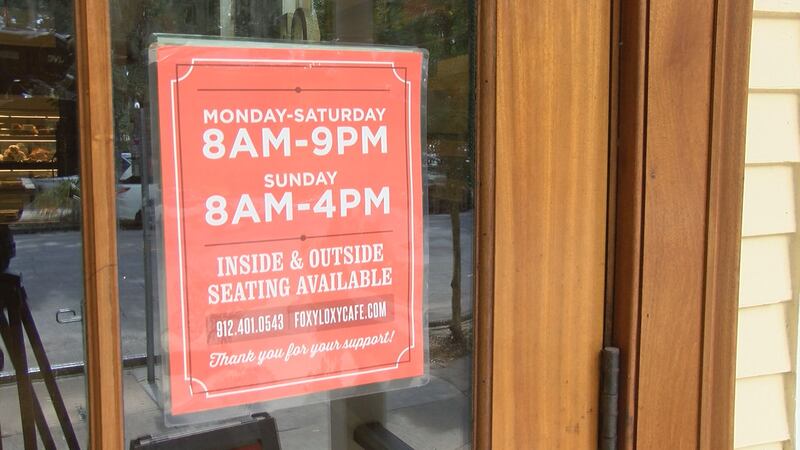 Published: Jul. 27, 2023 at 3:18 PM EDT
|
Updated: Jul. 27, 2023 at 6:22 PM EDT
SAVANNAH, Ga. (WTOC) - A Savannah business is under pressure by dozens of employees to raise pay and provide healthcare. A trend seen nationwide of strikes at bigger companies and corporations.
A group of employees at Foxy Loxy, Fox & Fig, and Henny Penny say they need these things to sustain themselves, while management says they just can't meet the demands. The employees joined the group, Union of Southern Service Workers.
The demand letter states employees, "demand fair pay we can build our lives on." However, a specific dollar amount is not listed in the letter. Sam Hughes said employees need $15 an hour to meet their needs.
Base pay at Foxy Loxy starts at $10 an hour, and increases incrementally when employees train up.
Owner Jen Jenkins says that with tips, even the lowest paid employees make around $16 an hour. But Hughes disagrees.
"Our owner claims to make up for that with tips. But in a slow season right now, when all the SCAD students are out, there is not a supplemental number of tips to fill that gap in our income," Hughes said.
Jenkins says that starting pay was increased from $8 to $10 an hour during COVID.
In the letter, employees assert that Foxy Loxy, "knows it can pay us more, it just refuses to do so."
Something Jenkins said is not true.
"It feels like a false narrative that's taken shape, that there's just massive amount of money somewhere that I'm unwilling to share," Jenkins said.
COVID was hard on her businesses, Jenkins said. She said that most days it's a struggle just to keep her doors open, and that paying her employees more would put her out of business.
"Our costs to operate are too high, that our bank account goes to zero every time we have payroll. For all three of these businesses," Jenkins said.
Jenkins said that she was out of town when the demand letter was served, and that she was taken aback by it, saying no one had ever come to management about the issues.
Hughes, however, disputes that.
"With all the respect that we have for this place, we definitely anticipated a coming-together and a discussion about the issues, because we've been raising our voices for the last several months to no avail. Which is why it has come to this," Hughes said.
The letter also demands paid sick leave and healthcare for employees.
Jenkins said she offers PTO even to part-time employees, as well as dental and vision insurance. She said healthcare would cost more than she has to give.
"Many times through this, I've wanted to ask these teams and the community if you really want these places, if you value these places. Because I'm getting close to not knowing how to keep them alive," Jenkins said.
Copyright 2023 WTOC. All rights reserved.