Defective: After recalls, Americans continue to die and get injured as products remain in homes and for sale online
Watchdogs say companies don't do enough to alert customers to dangerous household goods
Published: Jul. 31, 2023 at 3:09 PM EDT
Deer Park, New York (InvestigateTV) — P.J. Matzen was only 3 months old when he uttered his first words to his parents. "I love you," he babbles in a video taken by his mother.
They were the only words he would ever say.
On Oct. 11, 2019, Phillip Matzen found his son blue, lifeless and face down in an inclined sleeper made by Kids2. P.J. died the following day.
His parents had no idea that six months earlier, the U.S. Consumer Product Safety Commission and the manufacturers of two of these popular baby products had issued recalls for them.
The Matzens also had no idea the CPSC hired an independent doctor to review these products for possible danger. The month before P.J. died, that doctor declared "no inclined sleep products are safe" warning the design has an increased risk for suffocation because babies can roll and aren't able to "self-correct."
By then, millions of these sleepers had been sold.
But the April 2019 recalls of Kids2 rocking sleepers and the Fisher-Price Rock 'n Play did not stop the deaths. P.J. is one of at least a dozen infants who died in one of those inclined sleepers after the recalls, according to CPSC.
Because of the rising death toll — and the availability of those products on the secondary market — the CPSC and the manufacturers of those sleepers re-announced the recalls this past January.
"Unfortunately, today's announcement highlights the fact that these products are still in too many homes, and babies continue to be put at risk," CPSC chairman Alexander Hoehn-Saric wrote in a statement accompanying the re-announcement.
However, the re-announcement of the Kids2 rocking sleepers and the Fisher-Price Rock 'n Play is not an anomaly.
An InvestigateTV analysis of CPSC data shows that since 2000, the agency has had to re-announce the recall of at least 46 products because the original alert did not reach the ears of consumers and, in many cases, continued to cause harm.
The deaths of at least 16 children or adults were tied to a defective product that had been previously recalled, the analysis of the federal data shows. At least 300 were injured.
Consumer advocates such as Nancy Cowles with Kids in Danger say the government and the manufacturers need to do more to protect Americans — particularly infants and toddlers — from products they know are dangerous.
"Make sure that once you do the recall you actually get them out of homes," said Cowles, who is the executive director of the Chicago nonprofit that advocates for safer baby products. "Most products — children's products — that we've tracked . . . are still in homes. Nowhere near a majority of products that are recalled are taken out of homes."
The story of the inclined sleepers epitomizes what consumers advocates say is a flawed recall system that leaves defective and deadly products in American homes and for sale on online marketplaces and at garage sales.
A family was unaware of a recall until it was too late
Kiara Matzen once told her mother — P.J.'s grandmother — that she feels as if her son's life was nothing but a dream because it was cut so short.
"Every day, I'm still trying to process it," Kiara said.
Kiara was 19 when she learned that she was pregnant. Friends and relatives showered her with many necessities for the baby, including a Kids2 Ingenuity Rock N' Soothe Sleeper.
Kids2 began marketing its incline sleepers three years after Fisher-Price designed and launched its Rock 'n Play in 2009, which was the first incline sleeper to hit the market and became instantly popular.
About 4.7 million Rock 'n Plays were sold during its 10 years on the market. Kids2 sold nearly 700,000 inclined sleepers that had various different names.
Kiara doesn't remember who gave her the sleeper, but P.J. slept in it every day from the time he was born.
On the morning of Oct. 11, 2019, Kiara escorted her mother, Lydia Calvacca, to a doctor's appointment. While waiting to be seen, Kiara pulled up an app on her phone that connected her to cameras in her home.
She wanted to check on P.J.
"I saw something wasn't right. He was on his stomach," Kiara said.
Lydia also caught a glimpse of the image on Kiara's phone.
"I saw the way he was laying in the bassinet. And I was an EMT for seven years and I knew it was not a normal sleeping position," Lydia said. "I said to her, 'Call your husband right now. Tell him to wake the baby up.'"
P.J.'s father immediately dialed 911 after finding his son lifeless. Police officers arrived before medics and rushed P.J. to the hospital.
He died the following day.
"That night that he was in the hospital, my whole family came to the hospital, and my sister-in-law said that ... 'I think I heard that it was recalled,'" Kiara said.
It was the first time she had heard that P.J.'s inclined sleeper had been recalled.
"If they would have spent more time and attention, maybe even money to get that recall product, that it was recalled out, then, you know ... me and probably a bunch of other parents would have stopped using it," Kiara said.
Both Kids2 and Fisher-Price posted about the original recall on their Facebook pages and Twitter feeds, but neither has since mentioned the re-announcement of the recall made earlier this year on their social media accounts, based on a search of their posts on each platform. They did, however, place the re-announcements of the recalls on their websites.
Neither company responded to InvestigateTV's requests for comment.
Despite the best efforts of the CPSC to alert consumers to recalls, the agency is largely powerless to force companies to do more.
CPSC publicizes recalls on its websites and social media platforms, but it doesn't have the budget to launch campaigns about dangerous products.
"It would be much better if the companies actually used the same sort of marketing budget and marketing strategies that they initially used to sell the products to get these defective products off the markets," said Daniel Mann, a product liability lawyer in Philadelphia who has represented dozens of families harmed by dangerous consumer goods.
After some recalls, Americans still are vulnerable to death and injury
The 46 products that have had re-announced recalls have been linked to at least 150 deaths and at least 800 injuries, with the majority of the harm coming before the recall.
In 2016, the CPSC re-announced the recall of trapeze rings on a backyard play house because so few of the products had been returned, meaning they likely were still in use. The agency received more than 100 reports of the rings breaking, leading to injuries. It did not indicate how many reports of breakage it received after the recall.
In 2012, a 7-month-old Houston baby died in a crib that had been recalled two years earlier.
Months after a 2008 recall of a bassinet that had been linked to strangulation and suffocations deaths, CPSC reported that two more babies had died.
And the problems aren't just isolated to items for children.
Take the case of a bathrobe that was recalled in 2009 because of flammability failures: In the months after the recall, the CPSC learned that six elderly women died when the robes they were wearing caught fire. Most of them were cooking at the time.
Still, Mann, the Philadelphia attorney, said "the Fisher-Price Rock 'n Play is probably the most epic consumer product disaster in United States history."
In June 2021, a Fisher-Price executive admitted to Congress during a hearing that it was aware of at least 97 infant deaths linked to a Rock 'n Play.
At least eight more died after that, including a 4-month-old who died in September 2020 and a 2-month-old who died in March 2021.
Mann represents a family whose 4-month-old son died on Feb. 1, 2021 while in a Rock 'n Play at a babysitter's home. Neither his parents nor the babysitter were aware of the recall, Mann said.
"For those parents where their deaths occur after the recall," Mann said, "it's even more tragic."
Federal law leaves CPSC without necessary authority to rid households of dangerous products
CPSC chairman Hoehn-Saric admits that his agency is largely powerless to force companies to do more in recalls.
The Consumer Product Safety Act tips the balance of power away from the government regulator and into the hands of the companies that make and market products.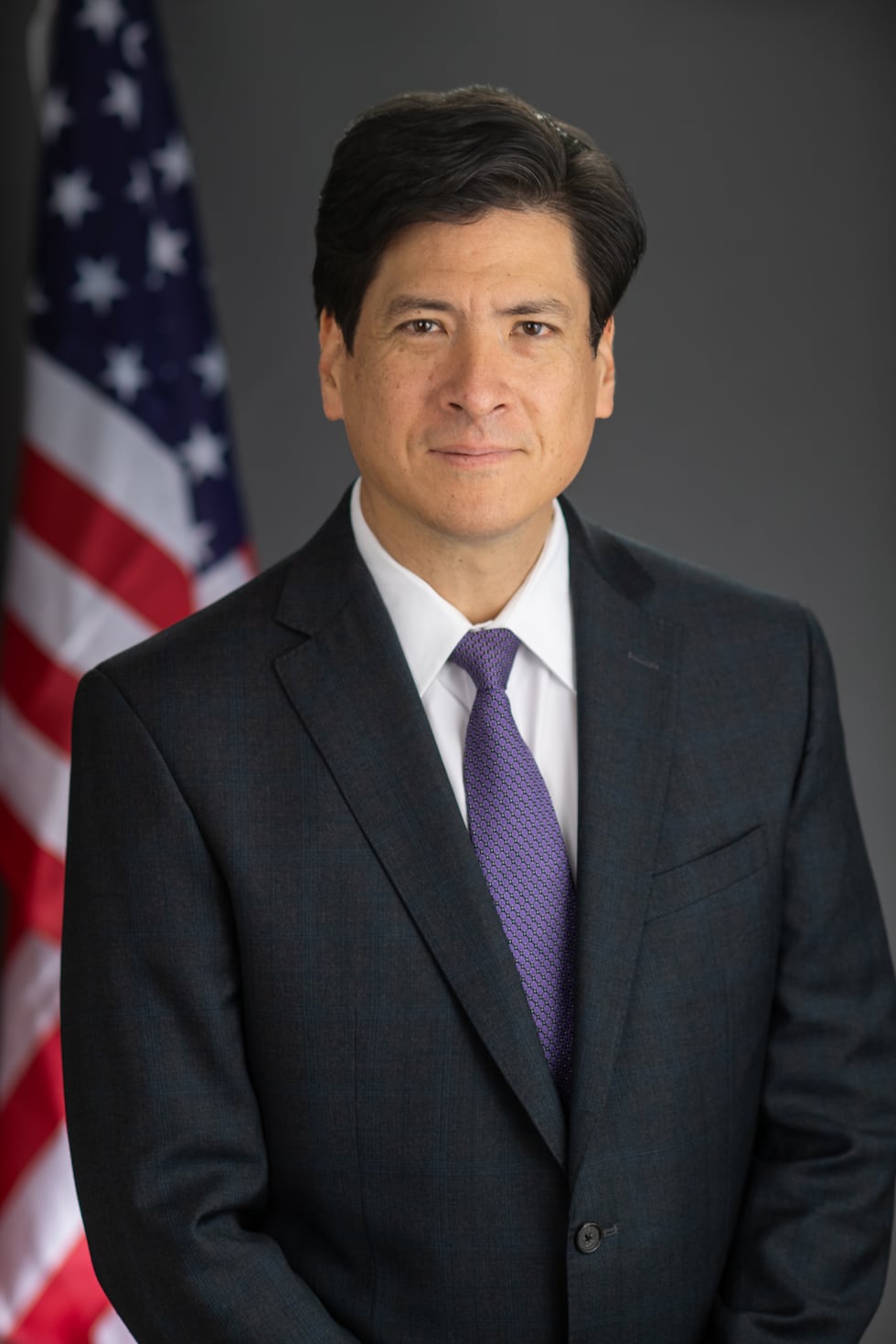 When a defect is discovered, the companies decide when and how a recall will be conducted.
"We can push them," he said, "but forcing them is a whole different matter."
The CPSC's so-called sister agencies — the Food and Drug Administration and the National Highway Transportation Safety Administration — which also issue recalls, can alert the public on their own, without a company's permission.
"We don't know (of) other federal agencies subject to a law like this. Getting information out to consumers quickly is extremely important to prevent those unnecessary deaths and injuries," Hoehn-Saric said.
But only Congress has the power to unlock the handcuffs that it has put on an agency that is supposed to regulate more than 15,000 categories of everyday products from appliances to tools to toys.
The CPSC can't force a company to spend money to advertise a recall. It also can't dictate what consumers will receive in exchange for returning a defective product.
Fisher-Price, for example, on its website offered consumers the choice of a potty chair, a stuffed Barney the dinosaur or a Thomas & Friends racetrack in exchange for the Rock 'n Play, which cost between $50 and $150. The recall announcements mention that consumers should contact the company for a voucher or refund.
Kids2 offered a refund for its defective inclined sleepers.
Recalled products can be found on secondary marketplaces and at garage sales
The CPSC's own reports show that many recalled products remain unaccounted for, leaving consumers at risk.
In its fiscal year 2021 report on its annual performance measures, the CPSC reported that 32% of products recalled during that period had been returned or the defective part had been corrected.
The agency noted that this rate meant that it had met its performance goals.
"The other issue that we have in terms of having hard metrics is some of the recalls, if it's for a cheap product, that's a buck, we may never know exactly what happens because a lot of people hear about those recalls and just throw the product away," Hoehn-Saric said.
More dangerously, however, the products may end up on secondary marketplaces and in garage sales.
Hoehn-Saric has taken a particularly hard stance against Meta and its Facebook Marketplaces.
Rock 'n Plays continue to show up for sale there.
InvestigateTV bought a Rock 'n Play on Facebook Marketplace in December and found others for sale in early July. Consumers were also selling the Kids2 rocking sleeper on the platform in that month.
"You should never have seen that product on their marketplace. They're in a position where they can see what's going up on the marketplace before it gets to the public," Hoehn-Saric said. "And that's the best time to step in and say, 'You can't post that. There's a recall on it.'"
When asked about finding recalled items on its marketplace, a spokeswoman for Meta issued a brief statement: "Like other platforms where people can buy and sell goods, there are instances of people knowingly or unknowingly selling recalled goods on Marketplace. We take this issue seriously and when we find listings that violate our rules, we remove them."
It is illegal to sell a recalled product. Big box stores and online retailers such as Amazon generally are quick to remove recalled items from their shelves.
In 2022, TJX, the parent company of T.J. Maxx, Marshalls and Homegoods, agreed to pay a $13 million fine to the CPSC for knowingly selling inclined sleepers after the recall.
When the CPSC finds a recalled item on a secondary marketplace, the agency asks the platform to remove it — but it's often a game of whack-a-mole: as one goes down, another comes up.
Consumers also sometimes disguise the products by failing to mention their specific names in the description. For example, "Rock 'n Play" won't return any results on Facebook Marketplace. But the product will turn up if searching for bassinets, sleepers or rockers.
Regarding the secondary marketplaces, Hoehn-Saric said that it is "very difficult for [CPSC] to require or force them to take action. I think that is important. And I think it's good business for them to be able to protect their own customers."
Grieving family members become disciples of safe sleeping practices
Since P.J.'s death, Kiara Matzen and Lydia Calvacca have turned their agony into advocacy through their social media channels.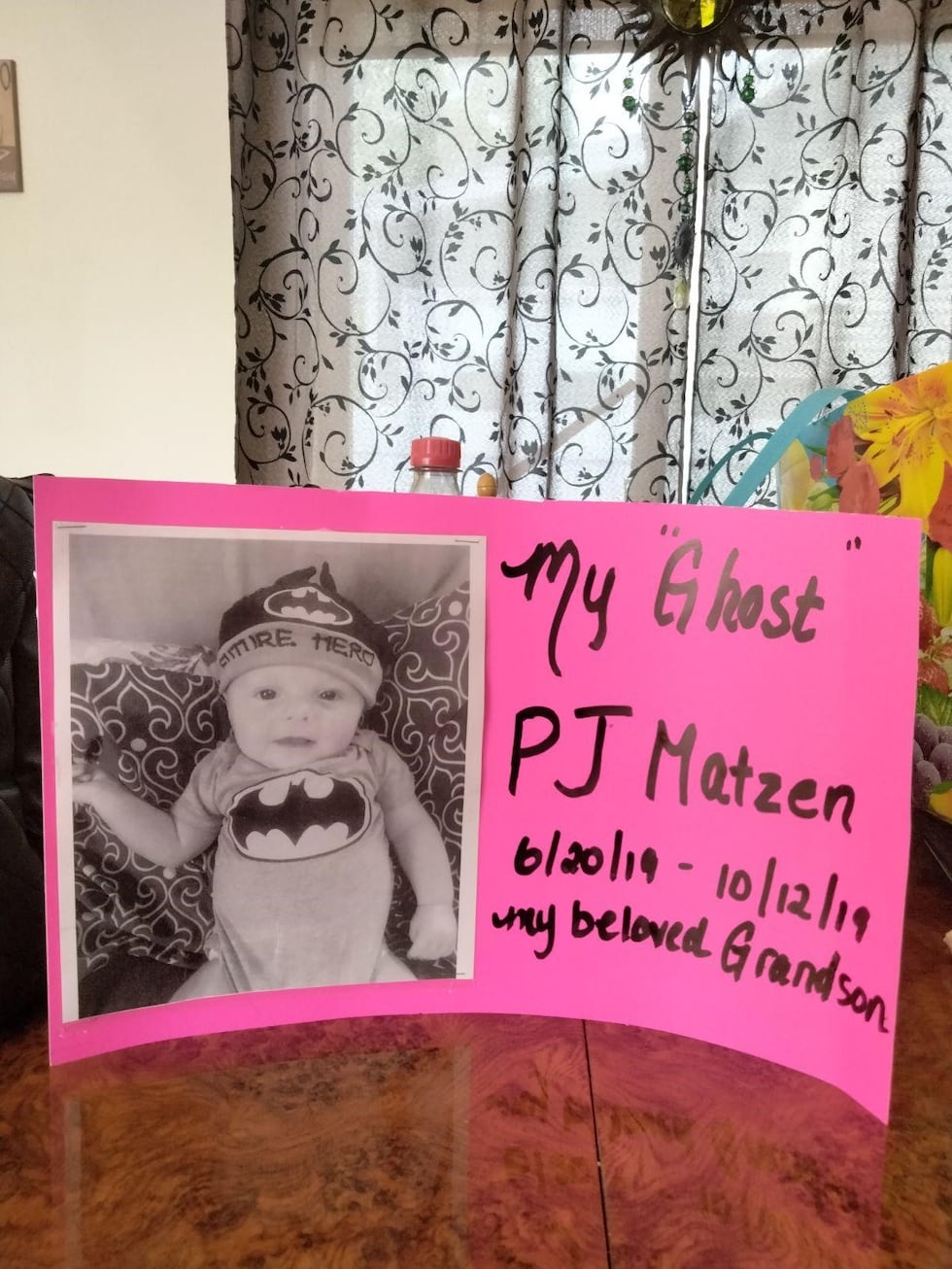 They post about the importance of following safe sleep guidelines, where babies should be on their backs, on a firm surface with no blankets, pillows or stuffed toys in the crib or bassinet.
"There's a [Facebook] page called safe infant sleep ... It's a support group for moms that have lost their babies to unsafe sleep practices. And they are just wonderful. They're wonderful. Every time I see a woman with a new baby, I always tell them about this page," Calvacca said. "I have pictures of my grandson on my desk and ... I always tell them the story. I don't just say, 'Oh, that's my grandson.' I let them know what happened because I feel it's my responsibility to educate people so this doesn't happen to them."
Kiara and Phillip now have two daughters. The youngest is just 2 months old.
The family sued Kids2 and reached a confidential settlement last year.
Calvacca said that when she keeps her granddaughters for overnight stays, she's too afraid to sleep.
"It sucks. Because I want to be able to enjoy them the way I enjoyed P.J. without worrying and being nervous that something's going to happen. And this incident has taken that away from me," Calvacca said. "It's taken some of my joy for my other grandchildren away from me, and that angers me."
InvestigateTV associate producer Austin Hedgcoth contributed to this story.
Copyright 2023 Gray Media Group, Inc. All rights reserved.