City of Savannah holding discussion sessions for Vision Zero program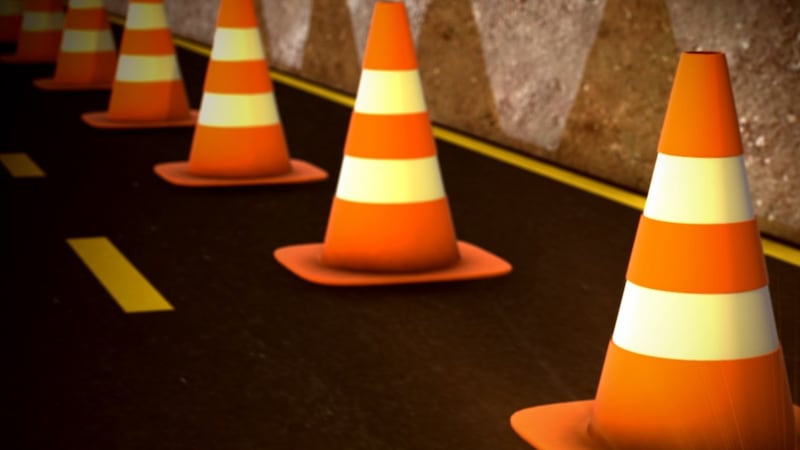 Published: Aug. 8, 2023 at 4:40 AM EDT
SAVANNAH, Ga. (WTOC) - If you've ever wondered how to make driving on the roads safer, now you have a chance to help shape a plan that is in place to accomplish just that.
The City of Savannah is actively implementing their Vision Zero program, which aims to completely eradicate traffic deaths and serious injury crashes in the city by 2027.
The City will be holding four different sessions over the next two days to give people the opportunity to learn more about the Vision Zero program and give their perspective on tactics that the program could implement.
Taking a look at the numbers here, the City of Savannah averaged 18 traffic deaths a year and 146 crashes with serious injuries.
In 2021, they saw 20 fatalities and 49 serious injuries.
Compare that to 2022, when Vision Zero was first implemented, and those numbers dropped to 14 fatalities and 22 serious injury crashes.
The program uses several approaches to try to reach that zero number, including designing new roadways with safety in mind and constantly collecting data that can help show what can be improved upon.
If you have any thought or concerns about the Vision Zero program, there will be two sessions Tuesday at the Armstrong Center and two sessions Wednesday at the Civic Center that the public can attend.
Tuesday, August 8
Armstrong Center, Ballroom BC 13040 Abercorn Street (Corner of Apache and Abercorn streets)
Drop-in Session: 11 a.m. to 1 p.m.
Interactive Workshop: 6:30 p.m. to 8 p.m.
Wednesday, August 9
Savannah Civic Center Ballroom 301 West Oglethorpe Avenue
Drop-in Session: 11 a.m. to 1 p.m.
Interactive Workshop: 6 p.m. to 7:30 p.m.
And of course, all these initiatives cost money.
The ongoing Tide to Town project could help meet that goal. The goal of Tide to Town is to create a trail system that connects as far north as the Savannah River, to as far south as the Georgia Southern Armstrong campus.
It's a lengthy effort, and it'll be expensive, as well.
That's why the City of Savannah has applied for the Implementation Grant, which is meant to go towards making walking or biking in a city safer, or to help increase safety of public transit and people with disabilities.
According to Nick Palumbo, a Savannah Alderman, the City has applied for $23-million worth of grant money.
"From a safety perspective, it's incredible. It's a mobility supercharger for our community, and for our quest to eliminate needless traffic death. And this is the cornerstone for us to be able to get there. We know that different mobility options are absolutely in demand for our community. We've seen since 2020 bicycle shortages that are out there, and this pent-up demand for more sidewalks, more mobility options, more walkability here in our city," Palumbo said.
Palumbo says that the hope is for Tide to Town to be complete within the next five to 10 years.
Right now, the City is working on a portion of the trail on Middleground Road. Palumbo says that bids to connect Jenkins High to Daffin Park are also open.
As far as that grant goes, Palumbo says they're expecting to receive a decision in January of 2024.
Copyright 2023 WTOC. All rights reserved.