FEMA seeking funds for peak hurricane season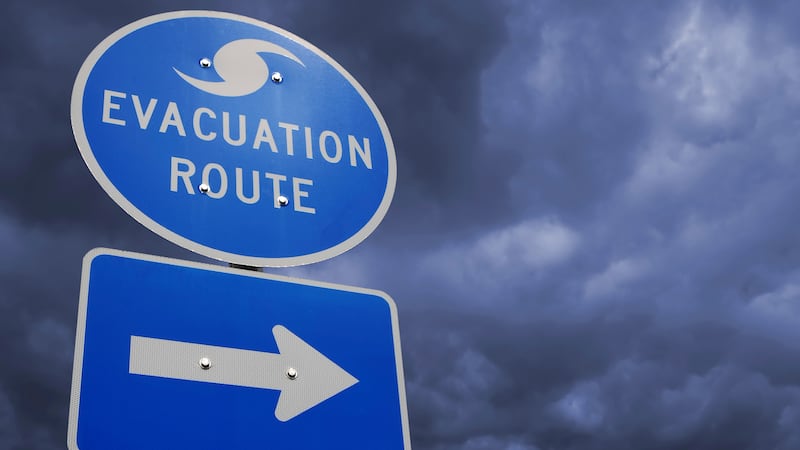 Published: Aug. 23, 2023 at 6:32 AM EDT
SAVANNAH, Ga. (WTOC) - As we approach peak hurricane season, the Federal Emergency Management Agency says it's running out of money.
And that could effect local recovery in the event of a natural disaster. FEMA is asking for $12 billion in additional relief funds.
That's to replenish the Disaster Relief Fund which funds disaster response and recovery efforts.
However, in an interview that FEMA Administrator Deanne Criswell gave on CBS' Face the Nation, she said that $12 billion might not be enough and that the Disaster Relief Fund could be depleted by mid-September, which is peak hurricane season.
Criswell said that that money would be to address some immediate needs- but that as more severe weather events continue to happen, they might need more money.
According to NOAA, there have been $1 billion in losses this year due to severe weather events in the US- and that's not even including the Maui wildfires.
I reached to FEMA for an interview- they said they were not available but did say that if the Disaster Relief Fund is depleted, they'll implement Immediate Needs Funding, which is a guidance to prioritize available money to ongoing disaster operations and save some money for the initial response and recovery for a "new significant event".
They added that under those guidelines, any help that was not life-saving or sustaining would be put on paused until the DRF was re-funded.
It's important to note that under Immediate Needs funding- FEMA says all of their obligations would be met, but reimbursement for certain expenses could be delayed.
Again, the Administrator of FEMA says that those guidelines could be needed by mid-September, which is peak hurricane season.
Rep. Buddy Carter said Congress will not let FEMA run out of money.
According to FEMA, if they run out of money, they'll have to be picky about where they distribute funds, and life-saving and life-sustaining measures will be the only priority.
They've asked the Biden administration for $12 billion, but haven't asked Congress for anything as of yet.
"There's no question about it. We understand, we're in a coastal region, hurricanes are a problem down here, we're in the peak of the season. if we have a hurricane, we will make sure that FEMA funds are available," Rep. Carter said.
Peak Atlantic Hurricane season is September 10.
So far, National Oceanic Atmospheric Administration says that natural disasters have caused a billion dollars in damages in the US so far this year, and that's not including the Maui wildfires.
Copyright 2023 WTOC. All rights reserved.