Bulloch Co. road department tells drivers to avoid dirt roads during Idalia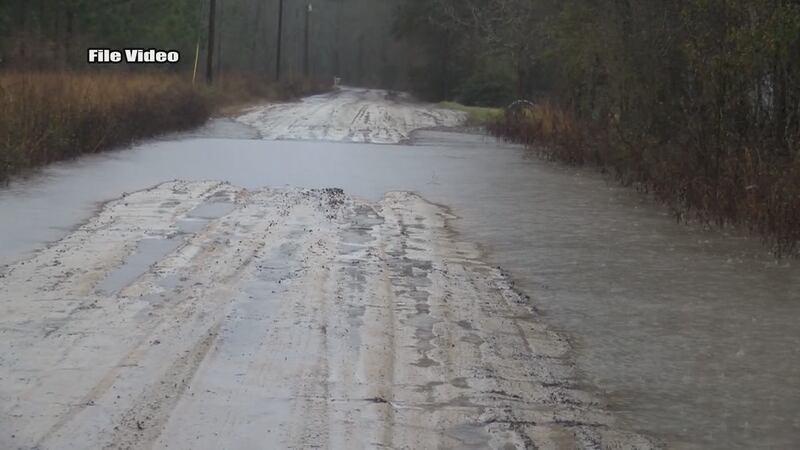 Published: Aug. 28, 2023 at 4:11 PM EDT
BULLOCH COUNTY, Ga. (WTOC) - Bulloch and other rural counties could see inches of rain and that could bring damage to dirt roads.
The county road department says they're doing all they can before, during, and after the storm.
Crews rolled out for last minute preparations for Idalia. One priority will be dirt roads.
Bulloch County has more miles of dirt road than any other place in Georgia. We've shown you some of the damage in the past as water eroded the sand and clay bases.
Road crews urge during and after the storm to avoid those roads unless necessary.
"If you don't have to, don't travel the dirt roads with the excessive rains we're expecting. The people who do need to travel them need them to be as passable as possible," said Dink Butler, transportation director.
He says people who don't live there should avoid the roads, whether you're sightseeing or further damaging them with four-wheel drive trucks or ATV's.
He says they'll monitor the storm as soon as it begins and respond as soon as possible when it ends.
Copyright 2023 WTOC. All rights reserved.