No plans to activate hurricane registry due to no evacuation orders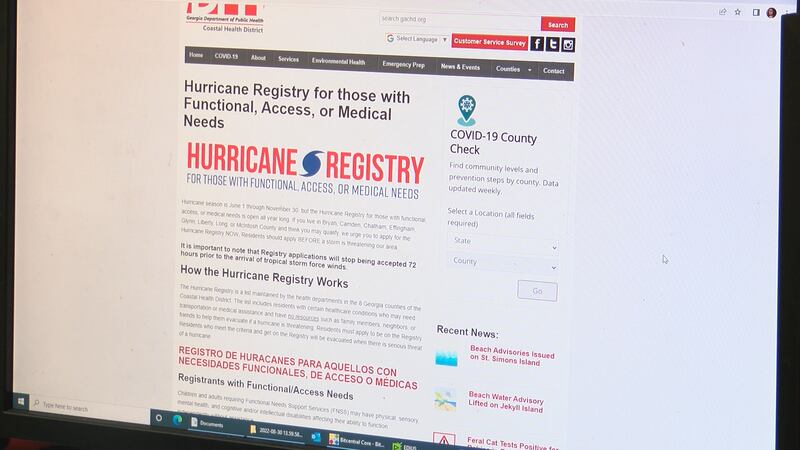 Published: Aug. 28, 2023 at 3:59 PM EDT
CHATHAM COUNTY, Ga. (WTOC) - Chatham County health officials say they have no plans to activate the county's hurricane registry this week. That's because no evacuations have been ordered.
The Medical Hurricane Registry is for people across Coastal Georgia who have functional access or medical needs that would have a hard time evacuating during a hurricane or storm.
The goal in the event of a hurricane is to get the people on the list out of town first.
Chatham County Health Department Public Health Administrator Dr. Chris Rustin says that registry is still open for folks who want to sign up.
"Our registry is open, people can register now for potential future storms where an evacuation order may be issued, but we aren't closing the registry it will be open, one thing though is, the Health Department, depending on the track of the storm and any orders that are issued by CEMA, we may close early to allow us to prepare our facility for an impending rain event or wind event," Dr. Rustin said.
To apply for the registry, you can call 833-243-7344 or apply online by clicking here.
Copyright 2023 WTOC. All rights reserved.