Beaufort Co. Sheriff's Office searching for wanted suspect in the area of Bonaire Estates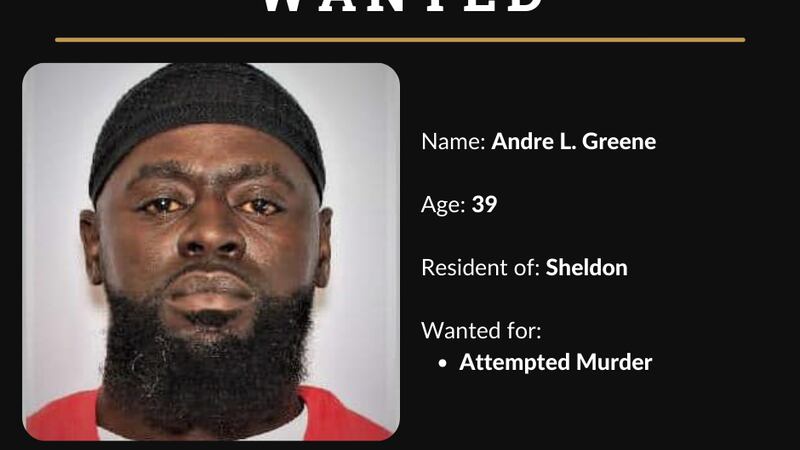 Published: Sep. 21, 2023 at 4:43 PM EDT
BEAUFORT COUNTY, SC. (WTOC) - Beaufort County Sheriff's Office deputies are searching for a wanted suspect in the area of Bonaire Estates off of Parris Island Gateway.
Police say, 39-year-old Andre L. Greene of Sheldon is wanted for attempted murder.
He's been identified as the person responsible for the Sept. 11 shooting at the Oyotunji African Village in Sheldon that left one man injured.
Deputies say Greene is wearing a red shirt and black shorts. He is also armed.
If you see Greene you are asked to call 9-1-1.
Police are recommending residents to avoid the area if possible as deputies search for Greene.
Copyright 2023 WTOC. All rights reserved.