Superstar Comic Con event held at Savannah Convention Center this weekend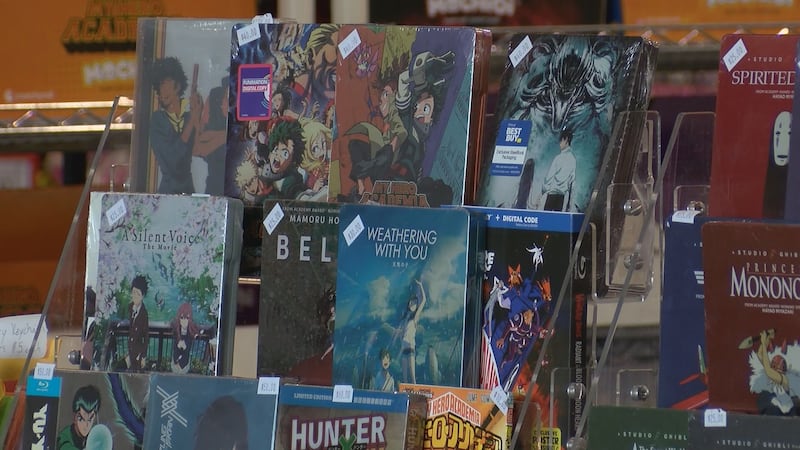 Published: Sep. 24, 2023 at 4:52 PM EDT
SAVANNAH, Ga. (WTOC) - Superstar Comic Con hitting the Savannah Convention Center this weekend featuring everything from cosplay to local art.
This weekend long event bringing something for everyone.
"It's like pop culture, so we have guests, we have panelists, we do shopping. A lot of shopping," Sam Schaefer said.
Sam Schaeffer, who helped organize Superstar Comic Con says her main goal when setting this event up is making sure the whole family can have a great time.
"What we normally have and hope everyone has is, you know, smiles on their faces. They had a great event," Schaefer said.
Something folks who came out this year say was accomplished.
"I absolutely love it. It's been a great experience," Liberty Bersanini said.
Liberty says getting ready for an event like this takes a lot of time and preparation.
"I think this one took about a month. Total like fabric cost and everything was probably around 200, I machine sewed everything and then hand sewed all of the gems on it," Bersanini said.
But she says all of that work is worth it year after year to be able to come to an environment she calls her safe space.
"It's helped me with my social anxiety a lot because there's so many kind people. Its just really helped me come out of my shell."
Something Schaeffer says is why she loves organizing events like this.
That's like the ultimate goal is, you know, like, growing up, like, when you're a nerd, it's hard to find people that are like, have similar interests and so you know when you collect comic books and stuff like that, it's just neat to have, you know, somebody that you can meet just randomly, you know, like at a show."
Copyright 2023 WTOC. All rights reserved.