Trial for suspect in Bluffton teenager's murder underway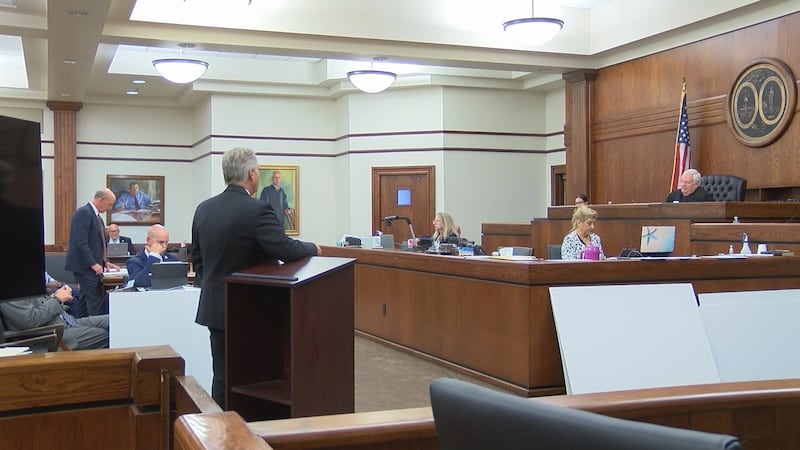 Published: Sep. 27, 2023 at 5:54 PM EDT
BEAUFORT, Sc. (WTOC) - A trial for one of the suspects accused in the murder of Bluffton teenager DJ Fields is underway in Beaufort County.
DJ Fields was a football star for Bluffton High School. He was killed in a drive-by shooting when he was 18 years old. Now, Ty Leic Chaneyfield is on trial for charges including murder.
Wednesday morning, the trial was off to a slow start. Digital forensics experts went into detail about cell tower records and went through the phone records of people involved in the shooting.
Later in the afternoon, there was a complete change of energy in the room, when the 14th circuit solicitors office played videos, and called a convicted criminal to the stand.
A man, who has been in and out of the prison system for around thirty years, said he met Chaneyfield while in jail. The 14th circuit solicitor's office requested that WTOC doesn't show any video of him, saying his status as an informant could get him killed in prison.
The man said that while in jail, Chaneyfield told him the details of the shooting, saying that Chaneyfield rode in the passenger seat with other suspects and shot at the car DJ Fields was in.
The man and investigators say that the accused shooters were trying to make a revenge killing on someone else, but mistook Fields and the others in his car as targets. A video from a questioning the day after the shooting in 2021 reveals this was their story for years.
The defense argued that the informant's testimony was not trustworthy because of his criminal history.
The trial is set to continue Thursday morning.
Copyright 2023 WTOC. All rights reserved.