Savannah Exchange Club honors 4 Chatham Emergency Services Firefighters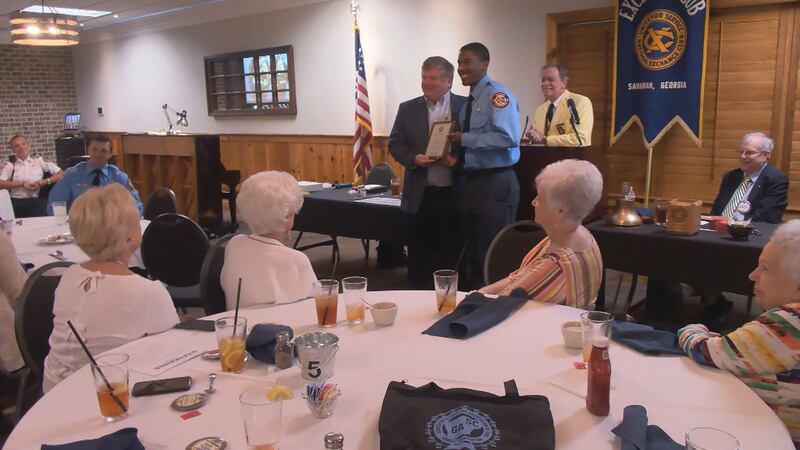 Published: Oct. 2, 2023 at 5:51 PM EDT
CHATHAM COUNTY, Ga. (WTOC) - A community group is honoring 4 first responders for putting their lives on the line.
The Savannah Exchange Club recognized four Chatham Emergency Services team members Monday.
The ceremony was hosted by the club at a Carey Hilliard's location.
Robert Bateman was honored as the Volunteer Firefighter of the year.
Donte Boykin - the Rookie Firefighter of the year.
Dustin Turk - the Professional Firefighter of the Year.
And Lieutenant Ray Jennings was recognized as Paramedic of the year.
Chatham EMS says they're humbled by the awards and very proud of the team members who received them
Copyright 2023 WTOC. All rights reserved.