White House: Pharmaceutical companies agree to negotiate drug prices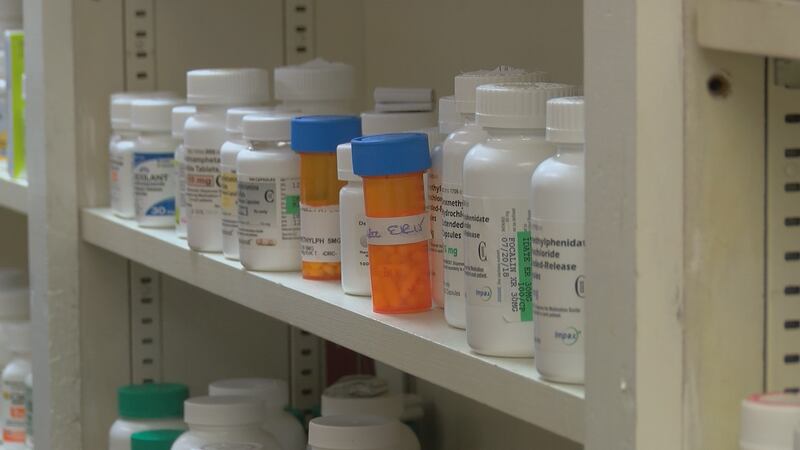 Published: Oct. 3, 2023 at 5:21 PM EDT
SAVANNAH, Ga. (WTOC) - According to the KFF, for every 10 Americans, three of them are struggling to afford their medication.
As part of the Inflation Reduction Act, the Biden Administration announced on Tuesday that several large pharmaceutical companies have agreed to participate in the Medicare Drug Negotiation Program.
White H3ouse officials say this year they will negotiate a lower price for 10 drugs that aid a number of illnesses including diabetes, arthritis, cancer, blood clots and more.
The drugs and manufacturers participating in the program:
| MANUFACTURER | NAME OF DRUG | COMMONLY TREATED CONDITION |
| --- | --- | --- |
| Bristol Myers Squibb | Eliquis | Prevention and treatment of blood clots |
| Boehringer Ingelheim | Jardiance | Diabetes; Heart failure |
| Janssen Pharms | Xarelto | Prevention and treatment of blood clots; Reduction of risk for patients with coronary or peripheral artery disease |
| Merck Sharp Dohme | Januvia | Diabetes |
| AstraZeneca AB | Farxiga | Diabetes; Heart failure; Chronic kidney disease |
| Novartis Pharms Corp | Entresto | Heart failure |
| Immunex Corporation | Enbrel | Rheumatoid arthritis; Psoriasis; Psoriatic arthritis |
| Pharmacyclics LLC | Imbruvica | Blood cancers |
| Janssen Biotech, Inc. | Stalara | Psoriasis; Psoriatic arthritis; Crohn's disease; Ulcerative colitis |
| Novo Nordisk Inc. | Fiasp; Fiasp FlexTouch; Fiasp PenFill; NovoLog; NovoLog FlexPen; NovoLog PenFill | Diabetes |
The prices agreed upon will be announced September 2024 and take effect in 2026.
In the meantime, there are a number of programs that can help with the cost of medications including insulin under certain Medicare plans.
"The cost of a one-month supply of each Part D- and Part B-covered insulin is capped at $35, and you don't have to pay a deductible for insulin. If you get a 3-month supply of insulin, your costs can't be more than $35 for each month's supply of each covered insulin. This means you'll generally pay no more than $105 for a 3-month supply of covered insulin."
"Next year, for people with high drug costs, so some of these drugs that we are talking about the people who take these drugs have thousands of dollars of drug costs each year. They will see a cap on their cost for the first time ever," Chiquita W. Brooks-LaSure explained. Brooks-LaSure is the administrator of the Centers for Medicare and Medicaid Services for the Biden Administration.
She says for those who unable to sign up for Medicare on their own you can always call 1-800-Medicare for help.
"I hear from seniors all over the country about how they are making such difficult choices about whether to put food on the table or to fill their prescriptions and we can't have that in our country. It is critical that people have access to the medicine and the medications that they need and that is why we are so focused on negotiating the best deal for with Medicare," she said.
Open enrollment for Medicare begins on October 15. For more information, click here.
Copyright 2023 WTOC. All rights reserved.