Going Bananas for Savannah Bananas Tickets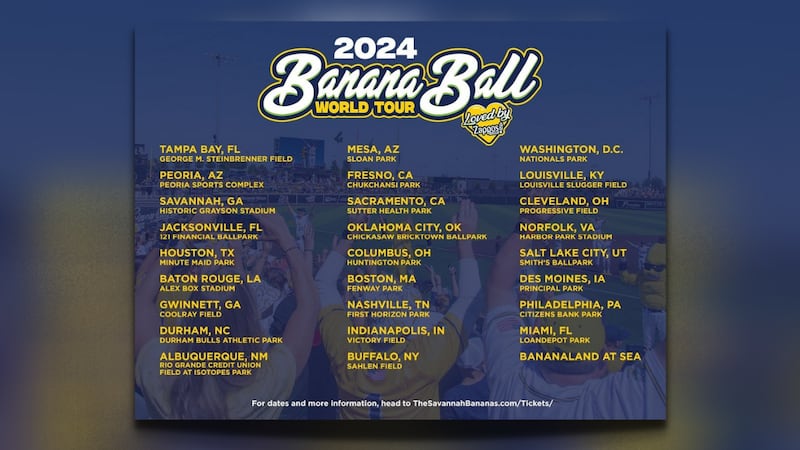 Published: Oct. 10, 2023 at 1:39 PM EDT
SAVANNAH, Ga. (WTOC) - Just last week, the Savannah Bananas officially announced where they'd be heading for their 2024 Banana Ball World Tour.
And the world has responded, according to a post from Bananas Owner Jesse Cole 202,000 people tuned to watch the announcement live.
And within the first 48 hours after the draft 1.4 million people joined the ticket lottery including more than 57,000 alone for the game at Fenway Park in Boston.
Putting that in prespective the capacity for Fenway is just under 38,000.
The 2024 Banana Ball World Tour gets underway in Tampa Bay on Feb. 8.
Copyright 2023 WTOC. All rights reserved.