Stephen A. Smith, Shannon Sharpe to host 'First Take' live on Savannah State's campus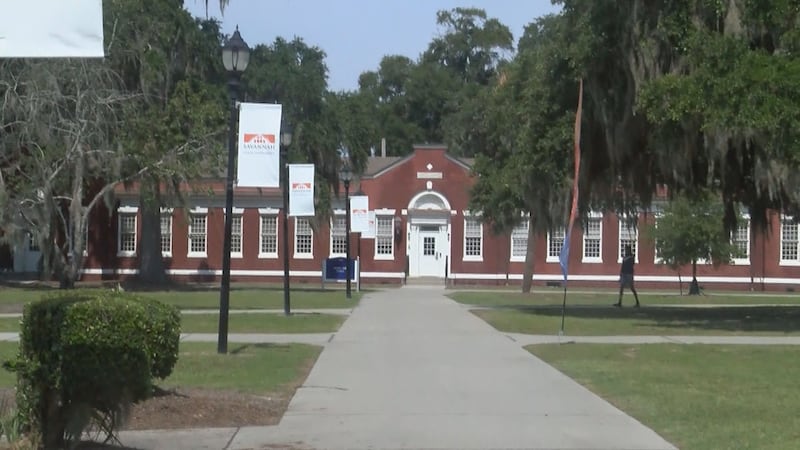 Published: Oct. 30, 2023 at 4:24 PM EDT
|
Updated: Oct. 30, 2023 at 4:30 PM EDT
SAVANNAH, Ga. (WTOC) - The ESPN show "First Take" will have a live show at two HBCUs next week and one is in our area.
Executive producer Stephen A. Smith alongside Pro Football Hall of Famer Shannon Sharpe will travel to their alma maters to bring the show to Winston-Salem State (Smith) and Savannah State University (Sharpe).
Smith says he is putting this roadshow together to give the historically Black colleges and universities the recognition they deserve.
"When you look at endowment at ivy league schools and other universities, you're talking about billions of dollars. When you look at HBCUs the number is usually at a quarter of a billion dollars at the most. When you look at it at that perspective and you take into account the disadvantage that HBCUs are operating under, you see the talent that emanate from these universities. It is just untapped potential that is all over the place," Smith said.
First Take had its debut back in 2007 and Smith has be on the show for 12 years. He says bringing the show to campus will show students that they to can be successful in a myriad of ways coming from an HBCU.
"We owe it to those students to make sure we don't create misnomers and give them a false interpretation of what's required in order to be excellent at what you do. There is a standard that we have set and we expect people at HBCUs to be able to meet it. You wouldn't be there if you did not have the capability and the potential. Make sure you know that about yourself and you are willing to put forth the necessary work and work ethic to achieve great things," Smith added.
First Take will be live at Tiger Arena at Savannah State on November 6.
Then, on November 7, they will be at the Clarence E. Gaines Center at Winston-Salem State University.
Copyright 2023 WTOC. All rights reserved.