One-on-one with mayor-elect Karl Riles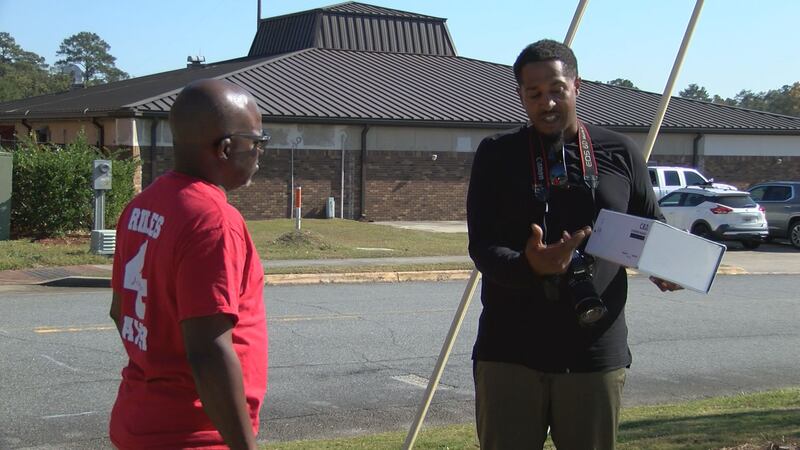 Published: Nov. 8, 2023 at 6:28 PM EST
HINESVILLE, Ga. (WTOC) - Karl Riles brought in 68% of the votes to beat his opponent Liston Singeltary III.
"Once it hits you that it's about to be a thing you think oh my god, I'm about to be the mayor of Hinesville."
He's served on city council since winning a special election four and a half years ago and says before that... leading this city wasn't a part of the plan.
"5 years ago I didn't think I'd be a city councilman and here I am now."
As evidenced by the folks who stopped to talk with him around the time of our interview, Riles grew up here... telling me he delivered a paper or pizza to a lot of his voters. Now he's setting his sights on improving his long-time home.
"We need to really focus on getting this downtown kicked off. We can have all the beautiful neon signs on 84, we can have all the chain restaurants and these big box stores but the heart of your city is in the heart of your city."
Of the people campaigning around him Tuesday, a new council was elected as well. It's a group Riles is looking forward to working with, as they work for you.
"We're all Hinesville. It doesn't matter who you voted for, I'm still going to be your mayor."
Riles says they're yet to set a date for when he'll officially be sworn in, but he expects that to come sometime around the end of the year as the calendar changes from 2023 to 2024.
Until that happens, he'll still be serving as the council member for District five.
Copyright 2023 WTOC. All rights reserved.