Watch the 2023 Savannah Veterans Day parade on WTOC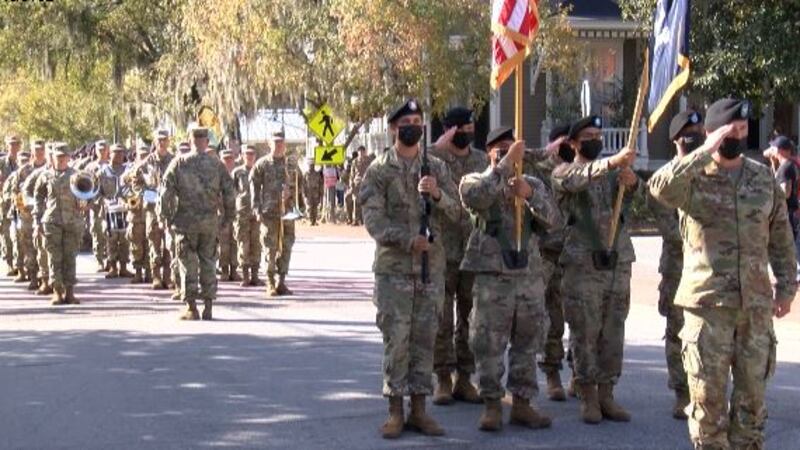 Published: Nov. 10, 2023 at 5:07 PM EST
|
Updated: Nov. 11, 2023 at 9:49 AM EST
SAVANNAH, Ga. (WTOC) - WTOC will be airing the Savannah Veterans Day parade live on Saturday.
WTOC's coverage will start at 10 a.m. on-air and online. WTOC's Mike Cihla will host the parade.
The parade begins at 9:30 a.m. at the intersection of Abercorn and Gwinnett streets.
The staging area for the parade, between Gwinnett Street and Park Avenue and Habersham Street and Drayton Street, will close at 6 a.m. Saturday.
The parade route will close at 9 a.m. or earlier due to safety. The city said vehicles found in the no-park zones will be towed at the owner's expense.
To learn more about the parade, find a full route map, including the staging area, and no-park zones, visit savannahga.gov/veteransparade.
If the parade continues past 11 a.m., WTOC's coverage will continue online only.
Copyright 2023 WTOC. All rights reserved.