Anchor/Reporter
Charleston, SC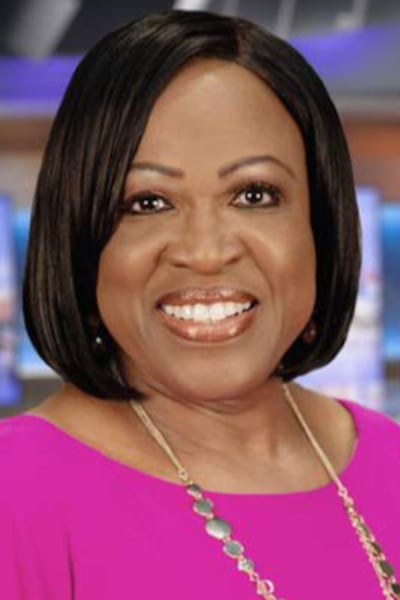 Ann is a main anchor at Live 5 News, co-anchoring the 5pm and 6pm newscasts.
Ann joined the Live 5 News team in October 2001. She is an award-winning journalist, with 35 years of news experience in television and radio.
Ann's passion for helping people naturally prompted her to focus her reporting skills on pocketbook and job issues. For years, she has turned finding a job into a weekly franchise. When the pandemic hit and companies could not host in-person job fairs, Ann took to streaming platforms to virtually connect employers with job candidates. Her "Now Hiring" segment is a staple at Live 5.
Professional Experience: WCSC, 2001-present; WGHP Greensboro-High Point, N.C., 1994-2001; WTQR-WSJS Radio Winston-Salem, N.C., 1991-94; WDXZ Radio Mt Pleasant, 1989-1991; WCOS Radio Columbia, 1987-1989
Professional Awards: 2021: Award of Merit, Anchor of the Year - South Carolina Broadcasters Association; 2017: Southeast Emmy Nomination, Best Morning Newscast - National Academy of Television Arts and Sciences; 2016: 2nd Place Medical/Health Report - Radio Television Digital News Association of the Carolinas;
2005: Consumer Spirit Award, South Carolina Department of Consumer Affairs; 2002: 2nd Place Best Newscast - South Carolina Associated Press Broadcasters; 2001: Best Newscast, SC Associated Press, Broadcast Division
Community Honors: 2022: Service Resolution - South Carolina House Of Representatives; 2022: Women's History Month Honoree - University of South Carolina Alumni Association; 2021: Excellence in Broadcasting - Tri-County Women's Project, Inc.; 2019: Broadcasting Triumph Award - SC National Action Network; 2013: Hall Of Fame Inductee - Williamsburg County School District; 2010: Community Service Award - Charleston Trident Urban League; 2010 -11: Best News Anchor - Charleston Black Expo; 2009: Outstanding Community Service - Moja Arts Festival
News philosophy: Let the story tell itself.
Education: BA Journalism, University of South Carolina 1987
Place of birth: Nesmith, S.C.
Family: Married to my high school friend, Gregory. We have two sons, Khristopher and Nicholas, a daughter Yakima, a grandson, Jaxson and a boxer named Belle.
Hobbies/Interests/Community Involvement: Spending time with family, volunteer work, reading
Favorite books and movies: Books: Their Eyes Were Watching God by Zora Neale Hurston; Movies: Too numerous to name
Likes best about the Lowcountry: My family and friends are close by, Southern hospitality and great food.
Most interesting assignment: Covered Oprah Winfrey and Prince Charles in Charleston following Hurricane Hugo. Ann's experience in news has also landed her fun appearances on television shows such as "The Doctors," "American Idol" and "The Wendy Williams Show."
Most interesting interview: A story about a man whose face was torn off during a tree-cutting accident. He almost died, but instead of worrying about his own life, he hid his face from his wife because he didn't want that to be her last vision of him. I was deeply moved by his love for his wife. Fortunately, doctors were able to reconstruct his face and his recovery went well.