Anchor/Reporter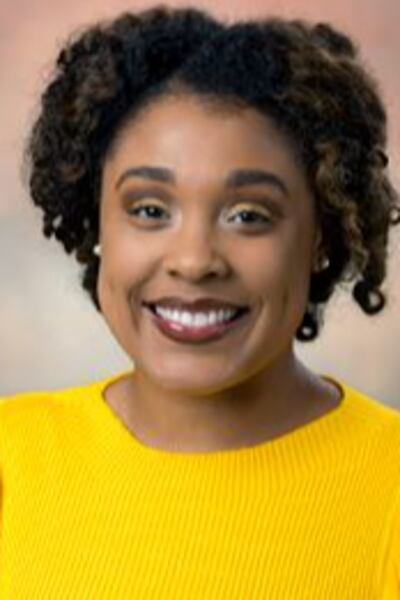 Briana Collier joined the WTOC news team in February of 2019 as the team's Weekend anchor/reporter. She brings her talents all the way from the windy city of Chicago to sunny Savannah, Georgia.
Prior to joining WTOC, Briana was a multimedia journalist and fill in anchor at WHBF, the CBS/FOX duopoly in the Quad Cities, covering news on both sides of the Mississippi River in Illinois and parts of Iowa.
Briana played a crucial role during her time at WHBF from producing almost every newscast from the two our CBS/FOX morning show to producing and anchoring three newscasts on weekends, as well as reporting on several big stories including the first female governor of Iowa, Kim Reynolds, the opioid epidemic, as well curbing juvenile crime in the Quad Cities. During her time in the Quad Cities Briana had the luxury of volunteering for several local organizations including the Boys and Girls club, Junior Achievement, as well as becoming the assistant girls basketball coach for an area high school team.
Prior to diving into her career Briana was a first generation college graduate from Southern Illinois University in Carbondale (Go Salukis), earning her bachelors degree in Radio-TV and digital media with a minor in speech communications. Briana began her career in radio at iHeartmedia in Chicago as a promotions assistant for hit radio stations including WGCI, V103, BIG955 and Inspiration 1390. She had the pleasure of working alongside world renowned and talented radio personalities including the legendary Herb Kent and Doug Banks.
You can catch Briana reporting three days a week and anchoring the weekend newscasts on WTOC on Saturdays at 6pm, 7pm and 11pm and Sunday's at 6:30pm and 11pm.
Briana is excited to trade in her boots and coats for short sleeves and get to know the people of the Coastal Empire and South Carolina Low Country areas. Briana is a BIG foodie and loves suggestions on great places to eat, especially seafood! When Briana is not out in the field or behind the desk you can catch her hooping in local pick up basketball games, trying new wines or shopping! She is also a big wine, jewelry, shoe and purse connoisseur. Any suggestions on anything she would greatly appreciate!
If you have any story ideas, questions, see her dimples out and about, or have restaurant or wine suggestions don't hesitate to stop her and say hello! You can also follow her on all social media outlets. Facebook: @brianacolliertv Twitter: @bri__tv and Instagram: @bri_tv , or shoot her an email at bcollier@wtoc.com.