Anchor
Savannah, Ga.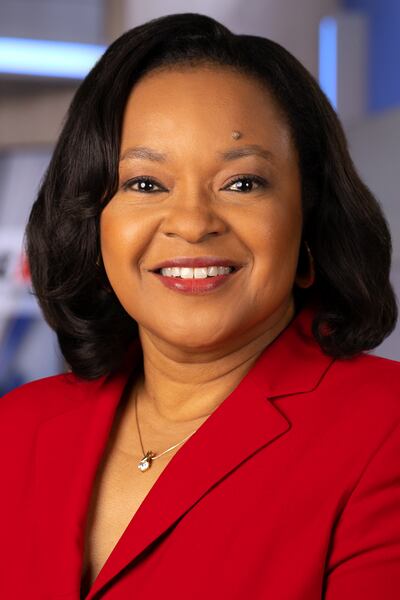 In my high school senior memory book, I wrote that I wanted to become a Television News Anchor and Reporter. When I was in college, I had a professor who asked my class what made us think that we were so special that we could get a job in this very competitive business. Every day I think of him as I go to work as a News Anchor at the number one television station in the Savannah market. I owe him a lot. He had no way of knowing that his dose of reality would be exactly what I needed to prove him wrong and reach my goals.
I am a native of Riceboro, Ga. I was educated in both the Liberty and Chatham County Public Schools. I was an Honor Graduate of Savannah High School and earned my Bachelor's Degree in Broadcast Journalism from Howard University in Washington, D.C. After working for a year in Wilmington, N.C. as a reporter, I returned home in 1989 and joined the WTOC team as a reporter. I have worked as a general assignment reporter and covered both the education and court beats. I now co-anchor The News at 5, 6, 7, and THE News at 11:00.
I released my book, Dawn's Daughter: Everything A Woman Needs To Know in 2011. It served as the beginning of a movement for me to change the world and the next generation of leaders by empowering women one girl at a time. A portion of the proceeds from my book goes to "The Dawning of a Miracle Scholarship," a fund I created to help young ladies with chronic/ life- threatening illnesses go to college. I have awarded more than ten dollars in scholarships to very deserving young ladies.
My proudest accomplishment was in 2015 when I began the Dawn's Daughter Leadership Academy for 9th- 12th grade girls. We teach them the skills they need to become successful in their personal and professional lives.
Through the years, I have remained very active in the community by serving on boards like the Better Business Bureau, the Reardon Center for Children with Brain Disorders, the Wesley Community Center, the American Diabetes Association, the American Red Cross Bone Marrow Program, and Goodness & Mercy Foundation, Inc. Even though I have always been involved in community service caring for the less fortunate, accompanying the Goodness & Mercy Foundation on a medical mission to Africa has changed my life forever. While I have always volunteered in the community, my trip to Ghana made me even more driven and determined to do more to help my fellowman. I was touched by the gracious and beautiful people in the Konongo Village who work very hard, but have very few opportunities to move above a certain level of poverty. Since we returned from the mission in June, 2006, I have worked to raise money to help the foundation make a meaningful difference in the lives of countless people in underserved areas of Africa. The following year in February, 2007, I traveled to another third world country with volunteers with a group called Faith In Practice on their medical mission to Guatemala. A few months later, in September, I had the honor of going back to Africa. This time I spent a week working with Goodness & Mercy Foundation in Ajalli, Nigeria. Traveling to these third world nations has made me even more proud of this great nation in which I live. I have learned to never take anything for granted.
I really believe that the best part of being a reporter is getting a chance to help people everyday. We not only get to help our viewers solve their problems when they feel as if they have nowhere else to turn, but we also have the responsibility of asking the tough questions about issues that affect everyone in our community and beyond.
It is my belief that all of us are responsible for doing our part to improve the quality of life for our fellowman. I have tried to do that through my work on several community boards in the past years including- Goodness & Mercy Foundation, Inc. , the Better Business Bureau, the Reardon Center for Children with Brain Disorders, the Wesley Community Center, the American Diabetes Association, and the American Red Cross Bone Marrow Program. I also host many fundraisers for various non- profit organizations and telethons. You also look for me as I co- host the annual St. Patrick's Day Parade and the Dr. Martin Luther King, Jr. Observance Day Parade.
My favorite assignments are the stories where we get to help someone in need or showcase a talented or unique person who most people live around, but don't know anything about. I have been blessed to be recognized for my work by the Associated Press where I have earned the Best Series and Best Documentary Awards. Savannah Morning News readers voted me "Best News Anchor" in 2021. Connect Savannah readers voted me runner up to "Best Local TV Anchor". They said, "This popular WTOC anchor lights up the room wherever she goes." WSOK radio listeners voted and honored me with the "Community Service Award". Several civic organizations have also honored me for my work on the air and in the community. The Georgia Secretary of State's Office named me an "Outstanding Georgian" and the Savannah Tech Foundation named me a "Community Star". The Girl Scouts of Coastal GA, the National Council of Negro Women and the Georgia State NAACP named me " A Woman Of Distinction"; Mu Phi Chapter of Omega Psi Phi Fraternity awarded me with "Citizen of the Year"; The Consortium of Doctors presented me with the "Dr. Muriel Williams Battle Shero Award"; A Working Woman In Need (A.W.W.I.N.) named me one of "The Top Ten Working Women"; The 100 Black Men of Savannah honored me with "The Outstanding Humanitarian Service Award"; Top Ladies of Distinction named me "Woman of the Year";the Port City Business and Professional Women honored me as their "Young Careerist"; the Mutual Benevolent Society named me their "Citizen of the Year"; The Southern Christian Leadership Conference awarded me "The Drum Major for Justice Award"; The AME Evangelical Minister's Union presented me the "Rosa Parks Award"; Chatham County Youth Commission honored me with the"Beverly Whitehead Award for Service to the Youth Commission"; Savannah State University awarded me the"Southern Regional Press Institute Service Award";"Excellence in Journalism Award" and "The Louis R. Lautier Award for Career Achievement" and the League of Women Voters presented me with the "Excellence in Journalism Award". Gail Andrus, Secretary of the organization, said, "Her willingness to give of her time and expertise is a testament to her dedication to the welfare of all."