Emancipation Proclamation reading being held Tuesday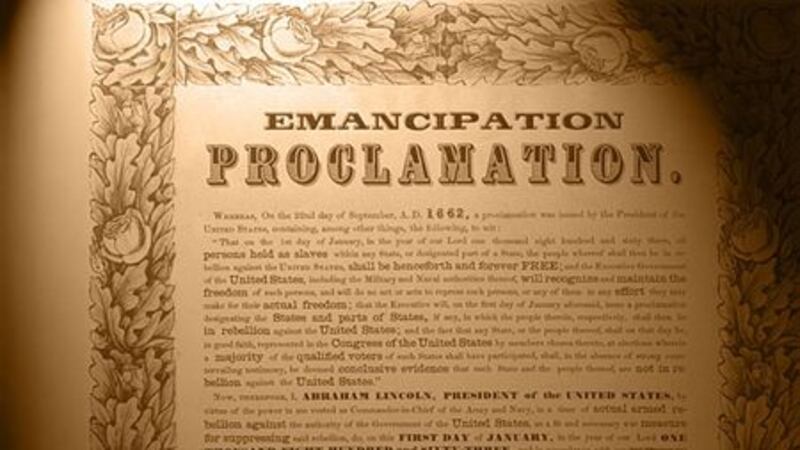 Published: Dec. 31, 2012 at 2:47 PM EST
|
Updated: Jan. 1, 2013 at 5:09 PM EST
BEAUFORT CO., SC (WTOC) - Citizens of Beaufort County will mark the 150th anniversary of the Emancipation Proclamation with a reading in Port Royal.
The Emancipation Day service and feast will take place Tuesday at 10 a.m. at the Tabernacle Baptist Church, 911 Craven Street in Beaufort.
Bus trips will be available to the site of the original reading of the Emancipation Proclamation at Camp Saxton, followed by a meal at the church with traditional Gullah New Year's dishes.
Copyright 2012 WTOC. All rights reserved.