'Reptile Guy' appears before judge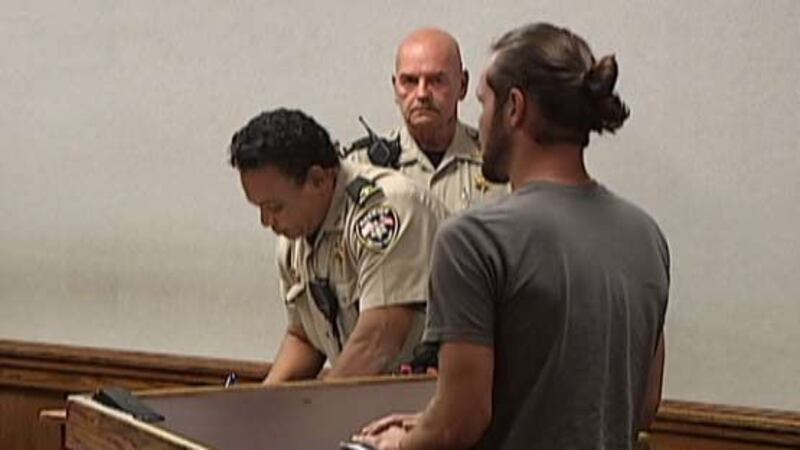 Published: May. 13, 2013 at 7:24 PM EDT
|
Updated: Jun. 12, 2013 at 7:26 PM EDT
SAVANNAH, GA (WTOC) - A man accused of neglecting his pets said he's an animal lover and educator.
Brian Nettles, owner of Cold Blooded Adventures and also known as the Reptile Guy, was in court on Monday morning.
In March, Savannah-Chatham Animal Control Officers seized more than a dozen exotic animals from a home that Nettles rented in the 12000 block of Deerfield Road.
Nettles was charged with animal neglect, animal cruelty, not keeping of animals' sanitation and failure to report dead animals.
Nettles also received a federal citation from the Georgia Dept. of Natural Resources for possessing the American Alligator. He already admitted to lacking proper permits for housing and harboring some of the animals, according to police.
Nettles spoke to WTOC after the judge continued his case to give him time to hire an attorney.
"I am an educator and these animals are my life," he said.
He said that it's the rehab and education part that got him in this mess.
"People give me very sick animals that will never, never make it, and I have ways of decaying those animals to preserve those shells to actually give them to science classes," he said.
Nettles added that any other dead animals found on his property were food for his meat-eating reptiles.
He admitted he was evicted from the south side home and the landlord called police when she found the unattended animals. She thought nettles had abandoned them.
But Nettles said he was moving his furniture into his new place.
"She called animal control who assessed the situation who also thought I had abandoned the animals and that wasn't the case – I was moving," he said.
Nettles is scheduled to be back in court June 3.
Copyright 2013 WTOC. All rights reserved.