Concerns grow about federal benefits after DOMA ruling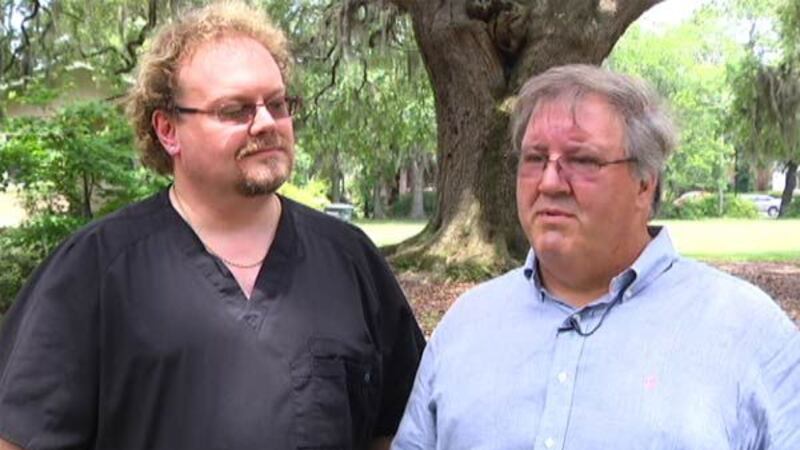 Published: Jun. 27, 2013 at 10:42 PM EDT
|
Updated: Jul. 27, 2013 at 11:04 PM EDT
SAVANNAH, GA (WTOC) - Nearly 24 hours after the Defense of Marriage Act was overturned, same-sex couples are now concerned about the future of their federal benefits. One Savannah couple is now hoping to receive healthcare and Social Security benefits as that of married couple.
Billy Wooten and Derrol Hutcheson are thrilled DOMA is no longer a lingering issue in federal court. They have been together for nearly 15 years and were married last year in Washington D.C.
"We have long thought that DOMA would go away, we just didn't know when," said Wooten.
A triumphant hurdle for couples like Billy and Derrol but now they face new obstacles.
"One of our main concerns has to do with survivorship and with the assets that we leave," said Wooten.
After Wednesday's ruling, Billy and Derrol are hoping things will change. They hope they will now be allowed to file joint federal tax returns and become a Social Security beneficiary.
"My social security will be very healthy and if something happened to me, I'd like for him to draw from that," said Wooten.
A dream that may not come true.
WTOC spoke with a healthcare attorney who said couples in Georgia and other states that do not recognize same-sex marriage may not be able to benefit from federal programs such as Social Security.
"States generally have to give governance to other state's laws and allow those laws to be enforced unless those laws are against the state's public policy," said attorney Mills Fleming.
There is also the issue of providing healthcare consent. Fleming said couples could still be prohibited from seeing their partner in the hospital. However, he recommends everyone should have a power of attorney to avoid potential healthcare and financial problems.
Copyright 2013 WTOC. All rights reserved.