Faith leaders hold PUSH Rally to pray in wake of recent gun violence in Savannah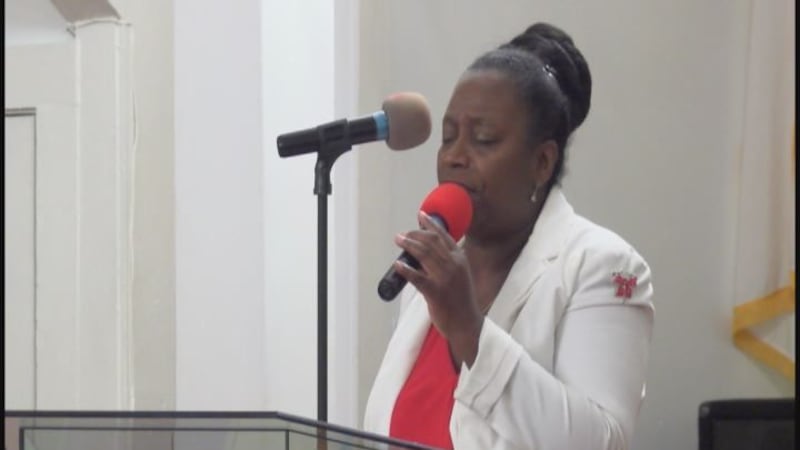 Published: Nov. 27, 2014 at 3:05 AM EST
|
Updated: Dec. 27, 2014 at 4:46 AM EST
SAVANNAH, GA (WTOC) - Leaders of Savannah's faith community came together to use prayer to respond to recent gun violence that resulted in the deaths of two children in the past week and a half.
Wednesday night marked the first ever PUSH Rally, which stands for Pray Until Something Happens.
Those who showed up heard from women church leaders from the community who led the impassioned rally for the full hour.
"So tonight we open up this very first PUSH Rally, oh God, asking you to come into the midst, oh God, we invoke your presence in this place right now in the name of Jesus," said Elder Jackie Carter.
Pray until something happens, that's why Dr. Arleen Fuller and a host of other religious leaders met inside the Sanctuary of Praise Christian Assembly on Wednesday night to pray for a number of things; even those responsible for the recent crimes.
"Father God, we're calling for the gang members now, oh God," said Soneisha Ling. "And God, the drug dealers know oh God. Father God we ask that you soften their hearts oh God. In the name of Jesus. Father God, the love that their missing, oh God. Father God we ask that you put that love on the inside of them.'
The killers of 2-year-old Kiki Smalls, and in an unrelated case, 12-year-old Keith Passmore, have eluded capture, and on Wednesday night, the group prayed for their families, as well as teachers, police, youth and for peace in Savannah.
"When the little child got killed, I knew then I had had enough," said Pastor Jackie Gilbert-Grant. "I knew then I had had enough."
There will be another PUSH Rally, same time, and same place on Wed. Dec. 3. In two weeks organizers are encouraging men to show up and lead in prayer.
That event will be held at the Fellowship of Love Community Church at 1401 Harmon Street, December 10th.
Copyright 2014 WTOC. All rights reserved.