Man wakes to armed intruders, fires back in self defense
Published: Mar. 30, 2016 at 11:56 AM EDT
|
Updated: Apr. 29, 2016 at 11:56 AM EDT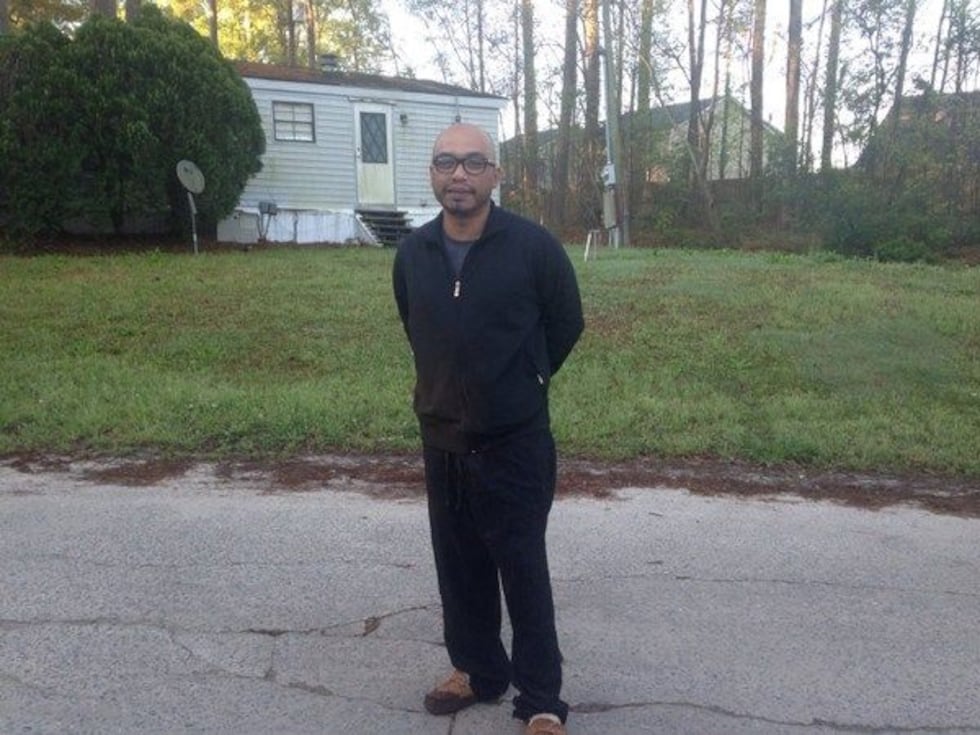 SAVANNAH, GA (WTOC) - Savannah-Chatham Metro Police is investigating a shots fired incident on Grove Point Road on Savannah's Southside.
Officers responded to shots fired at a mobile home community on the 1700 block of Grove Point Road, around 5:45 a.m. Wednesday.
Resident Lam Blake spoke to WTOC and says he woke up to two people breaking into his home, saying they were police. He could see them on surveillance video and he knew they were not officers. He says he keeps two guns locked and loaded by his bed, and when the two suspects broke in, he was ready.
He said the two suspects fired at him and in return he fired back. The suspects then ran from the home and no one was injured.
Blake says his gun saved his life, and all law-abiding citizens should consider carrying one.
"This gun saved my life. Without this gun, I might not be here right now," said Blake.
Blake is a handicapped veteran. He says he woke up this morning, looked at his surveillance camera and saw two men knocking down his door yelling that they were police.
"I immediately garbed my 9 mil Smith and Wesson M&P, loaded it up, and waited for them to come all the way in," he said.
Still in his bedroom, he walked over and hid behind the wall, cocked his gun and held it out.
"When I saw them coming in, like I said, I was waiting for them to come, and I had something for them."
Blake says standing there with his weapons drawn scared the suspects away.
"And they cowardly ran off and fired shots in to my house."
When the suspects shot at Blake, he returned fire.  You can see the bullet holes in his kitchen, even in his bedroom wall. But no one was hurt.
"My gun saved my life, yes it did," Blake said.
Metro police say they take this type of crime very seriously. In addition to attempted robbery charges, the suspects could face a felony for impersonating a police officer. They are advising citizens that if someone says they are the police and you do not believe them, trust your instincts and call 911 immediately.
"Well this is Savannah, Georgia and we do have one of the highest rates of crime in the world, so to us in Savannah it's just routine, you just got to be prepared," he said.
And he has this advice for anyone committing crime in the area.
"There are citizens out here who are legally carrying firearms and criminals be aware."
The Savannah-Chatham Metropolitan Police Department is investigating. They say the suspects are described as black males, one of whom was wearing a yellow jacket and driving a dark-colored Chevrolet Silverado.
Anyone with information on this case should call CrimeStoppers at 912.234.2020, or text CRIMES (274637) using the keyword CSTOP2020. Tipsters remain anonymous and may qualify for a cash reward.
A confidential tip line also is open directly to investigators at 912.525.3124.
Copyright 2016 WTOC. All rights reserved.