Woman fires shot at burglar in her home on E. 35th St.
Published: Apr. 26, 2016 at 4:00 PM EDT
|
Updated: Apr. 26, 2016 at 9:42 PM EDT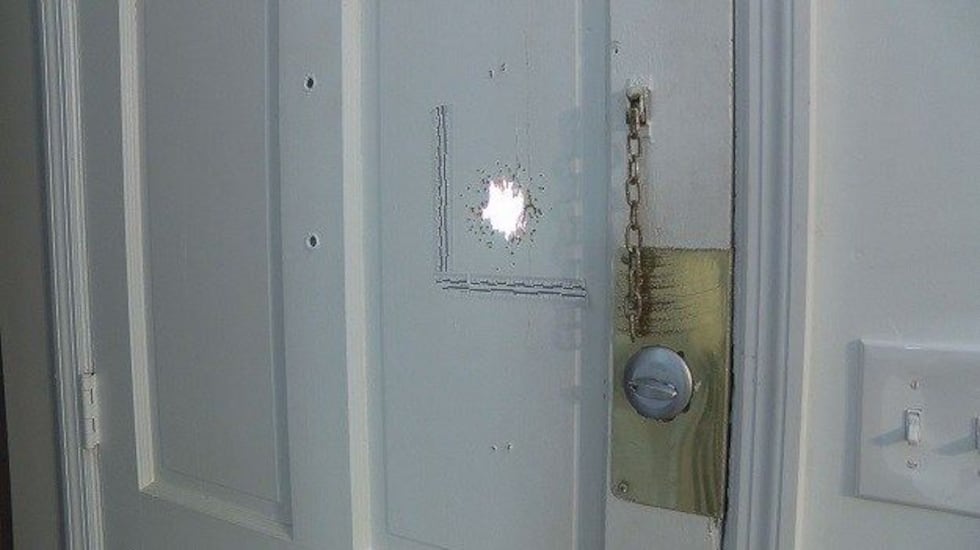 SAVANNAH, GA (WTOC) - A Savannah woman confronted by two robbers in her own home says her maternal instinct kicked in and helped her run the intruders off with the help of a 12-gauge shotgun.
Police are now looking for the two men, who got away with nothing.
The woman says her husband, a firefighter, was on his shift Monday night, and she thought it was strange when she heard someone coming into her house.
"Got up thinking it was morning time, and it was my husband, got up to go greet him...and got punched in the face and pushed back into my bedroom," said Shannon Linton, fended off intruders.
Down, but not out, Shannon Linton says she quickly realized that not one, but two men were in her home. Linton says she immediately feared for her teenage daughter, who was sleeping just feet away.
"I think when he punched me, he thought he'd knocked me out. Because he kept coming toward, down the hallway. And that's when I went right back into the bedroom and grabbed the gun," said Linton.
Now armed with the 12 gauge, she intended to use it to keep her daughter safe.
"The only thing I can remember is the guy at the door hollering 'oh...' and running. And I just fired, like I said, all I could think was it was him or me. And I had to protect my daughter," Linton said.
The two robbers were only able to get away with a couple laptops, that were found a block or so away.
Police say the first suspect is described as a black male, standing 5 feet 11 inches with a slender build and medium brown complexion. He was wearing a black zip-up hoodie, blue jeans and black tennis shoes.
The second suspect was about 5 feet, 8 inches tall and wearing a red baseball hat.
Linton said this should send a message to any would-be robbers or burglars on her street that the people who live there, won't put up with it quietly.
"This is our neighborhood, and we'll do whatever it takes, we're going to take this street back. If it means us sitting outside every night, we'll do it," said Linton.
Linton says she also wants to send a special thank you to the responding officers.
"I did learn that at least now I know that I can protect us. I don't have to rely on my husband, if, when he is at work, I know I can do it. I don't have to be afraid of that anymore," Linton said.
Now, police are still looking for the men.
Anyone with information about this crime is asked to call CrimeStoppers at 912.234.2020, or text CRIMES (274637) using the keyword CSTOP2020. Tipsters remain anonymous and may qualify for a cash reward.
A confidential tip line is also open directly to investigators at 912.525.3124.
Copyright 2016 WTOC. All rights reserved.