Firefighters respond to 5 separate fires in Savannah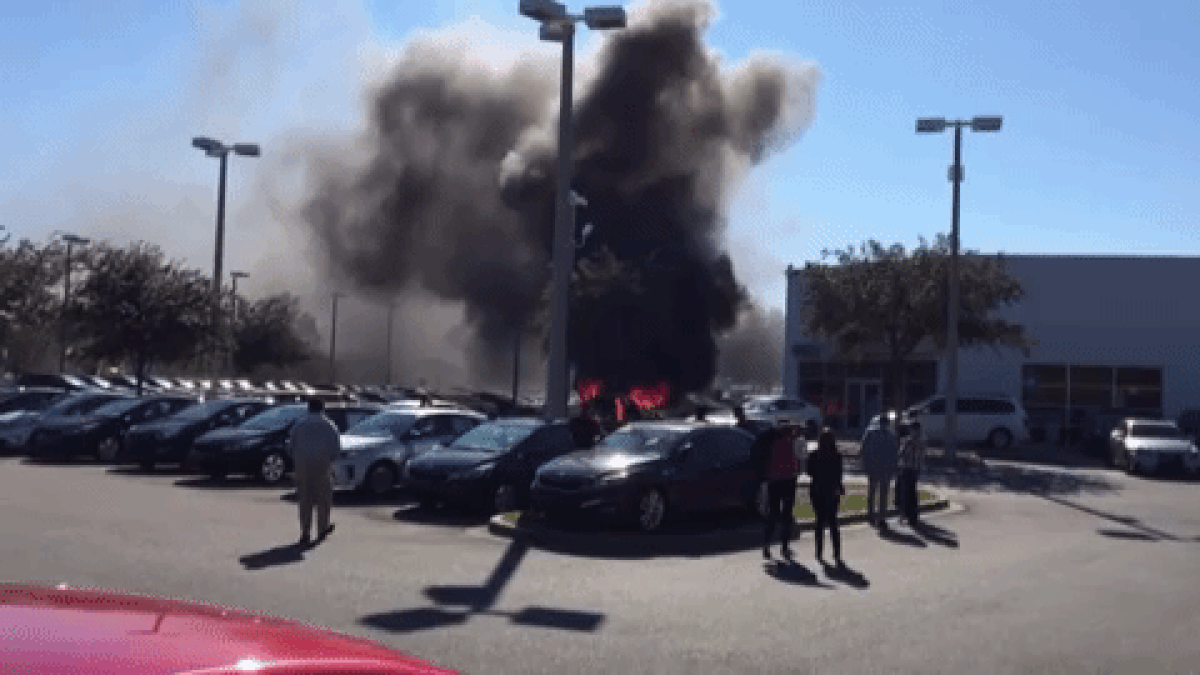 Published: Nov. 16, 2017 at 4:20 PM EST
|
Updated: Nov. 16, 2017 at 9:40 PM EST
SAVANNAH, GA (WTOC) - Savannah firefighters responded to numerous fires in the area on Thursday.
It started out in the early morning hours when crews responded to East 55th and Harmon streets around 5:00. They were on scene just two minutes after the call went out and were able to contain the fire to the kitchen. The four people living in the home were not injured.
Around 8 a.m., firefighters responded to a garage fire on North Nicholson Circle on the Southside. They say the blaze began in an area where the homeowner had been making candles. They quickly put it out and saved the rest of the home from burning.
Next, a call went out about a car fire at Kia on Chatham Parkway.
Firefighters responded to the reported car fire at Kia on Chatham Parkway. Apparently, a car caught fire that was parked right at the front entrance of the dealership. Savannah Fire was quickly on the scene and put out the fire. As of now, it appears there is no damage to the building or any other cars. No word yet on the cause of the fire.
Lastly, crews responded to a house fire on Oxford Drive off Waters Avenue. Firefighters say the homeowner had been smoking, but the case of the fire is still under investigation. The good news is, no injuries were reported in any of the fires.
Copyright 2017 WTOC. All rights reserved.