City of Savannah clarifies position after law firm, ACLU threaten to sue over proposed sign ban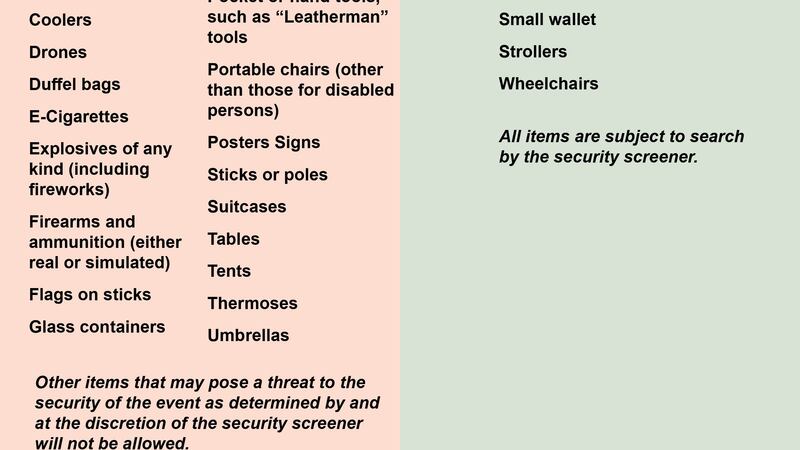 Updated: Mar. 16, 2018 at 12:10 PM EDT
SAVANNAH, GA (WTOC) - The Claiborne Firm of Savannah held a news conference Friday morning in Wright Square.
The firm and the ACLU of Georgia announced a plan to sue the City of Savannah to fight the city's sign ban at the St. Patrick's Day parade. The sign ban was announced as part of the Secret Services' "no-list" in the Enhanced Security Zone due to the presence of Vice President Mike Pence at the parade.
The Claiborne Firm stated in a post that, "If you believe in the First Amendment; if you oppose the sign ban for the St. Patrick's Day Parade; if you believe SPEECH IS NOT A SECURITY THREAT --- show your support by attending our news conference."
The lawsuit stated the ban on signs and posters was an unconstitutional ban and violated parade-goers' First Amendment rights.
The City of Savannah clarified that signs and posters would be allowed on the parade route and in the Enhanced Security Zone, however, no signs will be allowed on sticks, poles or posts. Those are banned items in the Enhanced Security Zone.
Signs that are made on a hard material or on sticks are not allowed. Also, all signs cannot exceed 20 feet by 3 feet by a quarter inch thick.
Copyright 2018 WTOC. All rights reserved.