Good News: New partnership to make ports more efficient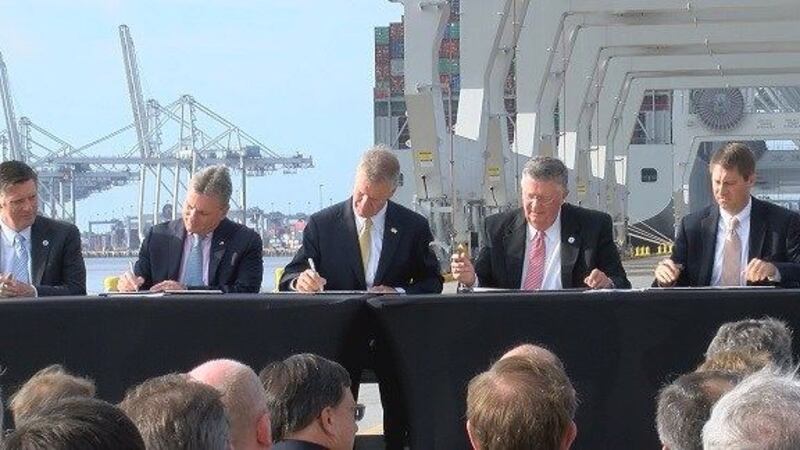 Updated: Jul. 31, 2018 at 3:54 PM EDT
SAVANNAH, GA (WTOC) - A corner was turned Tuesday at the Georgia Ports, and around it were partners to help make the operation smarter, smoother, and better.
The Georgia Ports Authority signed a Memorandum of Understanding with Georgia Tech and the Georgia Center of Innovation for Logistics, meaning those organizations will now work together to make the ports work more efficiently.
"The whole secret is to figure out how to organize and increase effectiveness,'' said Georgia Tech President, Bud Peterson. "How do you stack up the ships as they come into the port, how do you identify which ones come into which docks, where they can be loaded? Make sure you have the right people there to take care of the loading. Are the trucks there? All of those things that make the logistics so complicated can really impact the cost of goods to the consumer.''
The agreement and the improvements it will bring will have an impact far beyond the gates of the port.
"This is not a South Georgia project,'' said Georgia, District 1 Representative Buddy Carter. "This is a project that impacts the whole eastern seaboard of the United States. That's why it's so important to continue to work hard, continue to innovate, continue to evolve and continue to move forward.''
Copyright 2018 WTOC. All rights reserved.