Community helps Richmond Hill man rebuild Prayer House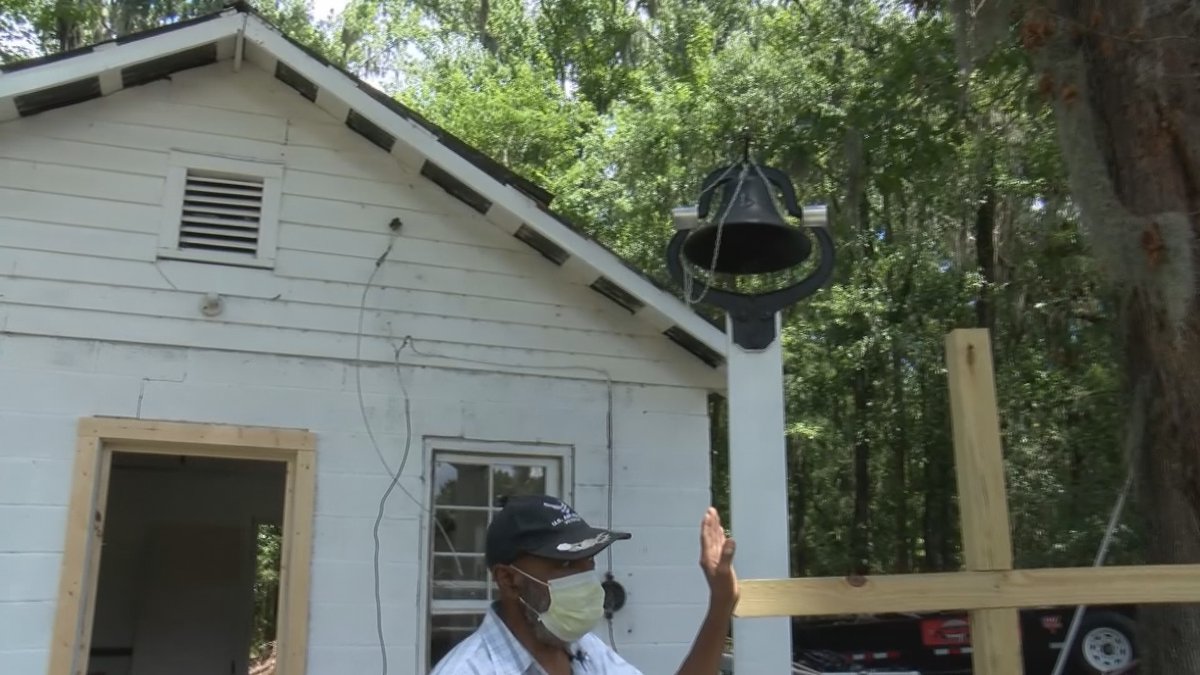 Updated: Jul. 20, 2020 at 8:35 AM EDT
RICHMOND HILL, Ga. (WTOC) -If you live in Richmond Hill, you may have seen a small white building on the corner of Harris Trail and Brisbon Road called the Prayer House.
One Richmond Hill man is on a mission to restore it. The story of his efforts has spread since he began. Now, residents are coming together to lend a hand.
Eugene Harris is an Air Force veteran born and raised in Richmond Hill.
He says he would come to this prayer house on the corner of Harris Trail and Brisbon Road as a child, along with members of churches near it, for worship and fellowship.
"This place helped shape my life," said Harris. "Where I am today."
Over time, other prayer houses in the area began to deteriorate.
"The deacons in the community got together and there was [a] cement guy here. And they said 'We'll build it out of blocks. That way it'll last. It'll be here'," recounts Harris.
Harris says The Prayer House was built in 1899 and was known as Zion Baptist Church. But it's been abandoned since the late 1950s or early 1960s.
He began restoring it all by himself and now...
"Now, the whole community has come in to help because I was like, 'What am I going to do now?' I said I need some help. So I prayed about it and I got some help," he says.
Help from residents like Jeff Scott and his church life group who heard about Harris in a local magazine.
"We thought initially we probably would just go over and do a little workday. A little scrubbing, a little cleaning whatever," says Scott. "We get over here, we find out what's going on and what needs to happen to help him get it finished."
Once they began working on it, residents and different businesses began to take notice and volunteered their time to clean the grounds or lending a hand by installing a new tile floor and more.
"It will be simple," said Scott. "But it'll like it did as much as ,we can to make, it back when he was a kid."
Harris says he's going to leave the doors to the Prayer House open so anyone in the community can come and use it.
"If you just want to come in, you want to pray, whatever, you can do it," he says. "If you just want to come and park under the shade trees, you can do that. Whatever, I want it to be open, I want it to be open to the whole community."
Find out more about Harris' efforts and how you can support here.
Copyright 2020 WTOC. All rights reserved.